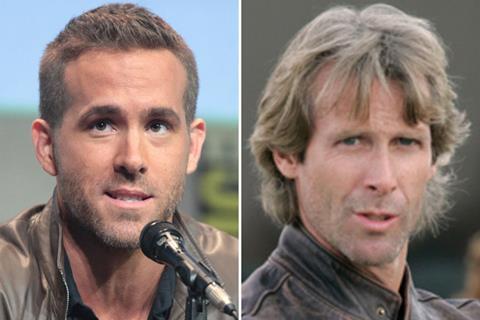 Skydance Media said on Tuesday (May 21) it will partner with Netflix to co-produce and distribute Six Underground directed by Michael Bay and has set its star – Ryan Reynolds from current global hit Deadpool 2.
The action film is based on an original idea from writers and executive producers Rhett Reese and Paul Wernick, who worked on Deadpool and Deadpool 2. Skydance's David Ellison, Dana Goldberg, and Don Granger will produce Six Underground with Bay.
Skydance Media and Netflix are targeting a summer start for worldwide release via Netflix in 2019.
Earlier this year Skydance and Netflix launched the high-concept sci-fi series Altered Carbon. They collaborate on the TV series Grace And Frankie.
Deadpool 2 became the highest R-rated film to launch at the international box office last weekend.
Bay's most recent outing was Transformers: The Last Knight in 2017, which went on to amass $605m worldwide.