Smush Media's ultramarathon documentary to receive its world premiere at the 67th Edinburgh International Film Festival.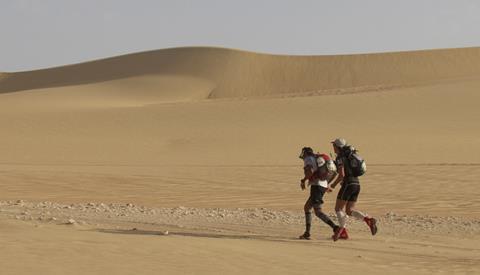 Desert Runners, produced in association with Salty Features and Spoken Media, follows a diverse cast of non-professional runners as they attempt to complete the four toughest ultramarathon races on Earth.
Directed, produced and edited by Jennifer Steinman, it has been produced by Oscar-winning producer Yael Melamede and Diana Iles Parker.
"Desert Runners is about running, but it is also about so much more," said Steinman.
"It's an exploration into the perceived limitations that people place upon themselves, and the mind-set necessary for some people to complete 'impossible' challenges."
Desert Runners follows Steinman's previous Motherland; which won an Emerging Visions Audience Award at SXSW.
Salty Features co-founder and producer Yael Melamede said: "This is a film that gives viewers a front row seat to see what it really takes – heart and soul – to attempt the extraordinary."
Melamede's producer credits include Inocente, directed by Sean Fine and Andrea Nix Fine, which won the 2013 Academy Award for Best Documentary Short.
The world premiere of Desert Runners will be held on June 22 at Edinbugh's Cineworld and will be followed by a public screening on June 23..
"This film has been a three-year labour of love," added Steinman. "We are honoured to be premiering in Edinburgh."
Click here for more on Edinburgh's 2013 line-up