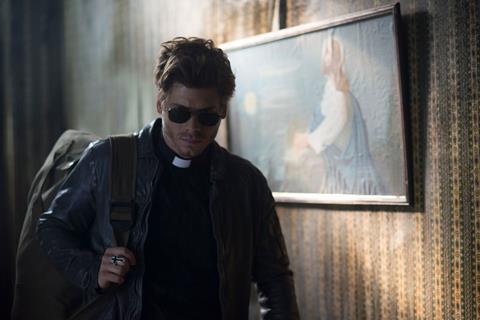 Genre specialists Devilworks have struck a North American distribution deal for thriller The Man Who Was Thursday.
The deal was reached with SP Releasing for Hungarian director Balazs Juszt's film, which was inspired by G.K. Chesterton's existentialist novel of the same name. The film stars Ana Ularu (Emerald City, Inferno), François Arnaud (The Borgias, Rabid Dogs) and Jordi Mollà (Riddick, Criminal).
This US-Hungary-Italy-Romania co-production follows Father Smith's descent into the Roman Underworld and a battle between god and the devil, with the fate of humanity at stake. It had a European premiere at Edinburgh International Film Festival in 2016, also screening at Austin Film Festival that year.
The deal was negotiated by High Octane Pictures founder Galen Christy for Devilworks, and Jason Price for SP Releasing.