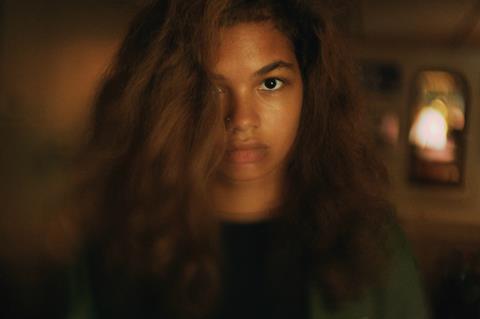 Oscilloscope Laboratories has acquired US rights to Josephine Decker's recent Berlin international premiere Madeline's Madeline.
The distributor plans a theatrical release for the end of the year on the story of a young woman who joins a theatrical group led by an intense instructor. Newcomer Helena Howard stars.
Krista Parris and Elizabeth Rao produced Madeline's Madeline. Matthew Perniciaro, Michael Sherman, Michael Decker, Peter Gilbert, Eddie Linker, and Joe Swanberg served as executive producers.
"Oscilloscope is like the Alice Cooper of film distribution," Decker said. "They rock hard; they throw audiences out of their minds; they never overdose. Many of my favourite films in recent years are Oscilloscope films. I'm honoured to be working with them."
"Madeline's Madeline is a rich, complex, thought-provoking, and emotional journey through the mind of an adolescent," Oscilloscope's Dan Berger added. "Helena's stunning performance coupled with Josephine's daring filmmaking – oftentimes doing away with all formality – make viewing the film significantly more than simply a cinematic experience. This is truly a film that goes where no other film I have ever seen has gone before."
Paradigm negotiated the deal on behalf of the filmmakers. Visit Films handles international sales.