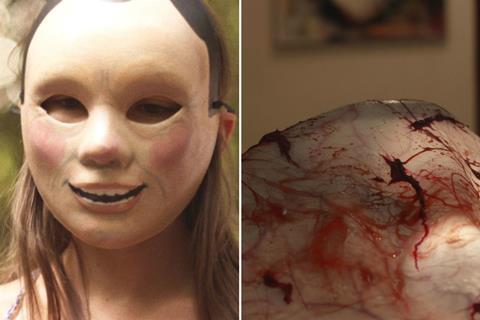 Genre specialist Devilworks has signed US distribution deals for two titles, with exploitation film distributor Artsploitation Films.
The first is Welcome To The Circle, a directorial debut for writer David Fowler, whose previous writing credits include wildlife documentaries Penguins, Born In China and Gowing Up Wild for Disney.
The film tells the story of a young girl and her father who fall prey to a secluded, madman-worshipping cult situation deep in the woods. The title premiered at Fantasporto Fantastic Festival in Portugal earlier this month; Michael Khazen produces for High Deaf Productions, alongside Andrew Francis, Mack Benz and Jeff Renfroe.
The company has also sold Dead Dicks, written and directed by Chris Bavota and Lee Paula Springer. It follows a youg woman who finds a collection of her brother's drones in his apartment and discovers that his body has been copied by a bizarre supernatural entity growing on his bedroom wall.
It won the audience award for best Canadian feature at Fantasia International Film Festival in July 2019. Bavota and Springer are producing for their Postal Code Films, alongside Albert I. Melamed.
The deals for both titles were signed at last month's European Film Market in Berlin.