Former Doha Film Institute director of film financing Paul Miller and development producer Stephen Strachan are launching Abu Dhabi-based company, The Film Bureau, aimed at supporting the development and financing of projects by Gulf region directors.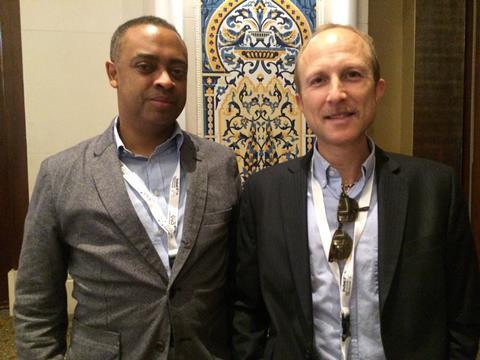 "The idea is to use our combined knowledge of development, education and financing, both regional and international, to help raise the bar here; gearing films, whatever their size, towards an audience and a more market-driven model of financing," said Miller [pictured].
Its first two projects comprise an Arabic-language adaptation of Rob Meyer's A Birder's Guide To Everything and Saudi director Shahad Ameen's mermaid fantasy Scales, which was one of the nominees in this year's IWC Filmmaker Award.
Strachan said the new entity would focus on script development, packaging and ultimately connecting projects with finance partners, both local and international.
"In the four years that I've been here, I've seen the whole region mature. We're getting much stronger scripts and writing levels have improved," said Strachan who headed up the development team at the DFI.
Miller said the company would work on a mixture of auteur and commercial projects, citing Emirati Majid Al Ansari's recent thriller Rattle The Cage as an example of a film they would like to emulate.
"We're also looking to work with something that this culture seems to embrace: which is genre. We're looking at thrillers and even developing a car-racing picture. We want to take stories that we know are popular and give them a thumbprint from this region."
In a third prong to its activities, the company also plans to support international productions interested in accessing the Abu Dhabi rebate.
"To date big movies like Fast And Furious have been accessing the rebate. We're looking to work with smaller productions that previously wouldn't otherwise consider coming here," said Miller.