MAD Solutions' Arab Cinema Center (ACC) is expanding its activity in 2016 by attending 15 international film festivals and markets to promote Arab cinema.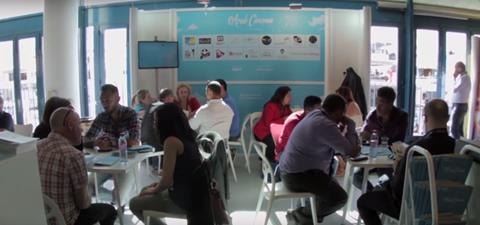 The umbrella organisation will kick off the year at International Film Festival Rotterdam (Jan 27- Feb 7), followed by Berlinale (Feb 11-21) and Filmart in Hong Kong (March 14-17).
"Our goal is to expand the Arab Cinema Center to cover the world's five continents through different film festivals and international markets, opening bigger opportunities to further support the Arab film industry and boost interest in Arab cinema culture and business," said MAD Solutions CEO Alaa Karkouti.
MAD has also started a campaign to promote ACC with a hashtag #ISupportACC and a short video outlining the organisation's activities so far.
Launched at the Berlinale earlier this year, the ACC also attended Cannes film festival and the Malmo Arab Film Festival (MAFF) in Sweden.
In addition to representing Arab companies and organisations, the ACC organises one-to-one meetings and networking sessions, hosts screenings of Arab films and publishes cinema guides for distribution at each market. At Cannes, the centre worked with 18 Arab companies and teamed with online platform Festival Scope.