EXCLUSIVE: Executive producer Angelina Jolie "can't wait for the world to see" Ethiopian drama, which has been snapped up by distributors across Europe.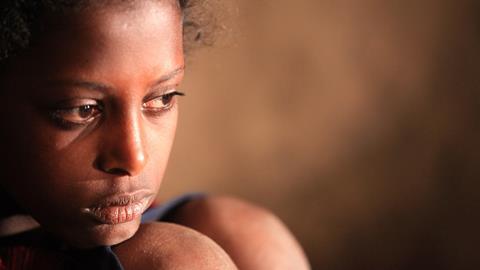 German sales outfit Films Boutique has concluded a series of distribution deals for Difret, an Ethiopian drama about a teenage girl who has to defend herself in court after killing her would-be husband during an attempt to abduct her into marriage. It is based on a true story.
The film, directed by Zeresenay Berhane Mehari and executive produced by Hollywood actress Angelina Jolie, has been acquired for the UK and Ireland (Soda Pictures), Italy (Satine Films) and Germany (Alamode Film).
Other deals have been agreed for Norway (Europa Film), Turkey (Filmarti), Middle East (Moving Turtle) and Japan (pictures dept.).
Previous deals include France (Ad Vitam), Spain (Golem), Benelux (Cineart) and Switzerland (Agora Films).
The announcement follows the recent Global Summit to End Sexual Violence in Conflict co-chaired by UK Foreign Secretary William Hague and Jolie.
At a private screening hosted by the Special Envoy of the UN High Commissioner of Refugees last week, Jolie said of the film: "I cried for the first 20 minutes and then I smiled for the rest of it thinking I can't wait for the world to see it - because it will make change.
"It's extraordinarily beautiful…a remarkable piece of art. And it shows how law can end injustice and help vulnerable people."
The film debuted at Sundance in January where it won the World Cinema Dramatic Audience Award and went on to screen at the Berlinale where it scooped the Best Fiction Film Prize in the Panorama Audience Awards.
The director and producer team of Mehari and Mehret Mandefro said of the reaction to the film within the industry that "[they] are honoured that our film will have the opportunity to find audiences worldwide and are thrilled to be working with such esteemed distributors. It was a true labour of love which makes its release that much sweeter."
Soda Pictures managing director Eve Gabereau said: "It is such an honour to be part of this film and bringing it to UK audiences.
"First seeing it at a festival, then discussing it last week in the context of the Global Summit with Jolie, and the writer/director and producer, certainly gave weight to the true story and exposure to it on a major scale, but what really resonates is the storytelling itself, the characters and their energy.
"It's a beautiful film with an amazing team behind it and an impetus for veritable social and political action, locally and globally."
There are plans for an Ethiopian premiere in September, with the main cast and crew in attendance, as well as some of the people who are portrayed in the film.
All territories will release later in 2014 and early 2015.