The 27th Dinard British Film Festival (Sept 27 - Oct 1) has unveiled its film programme and juries.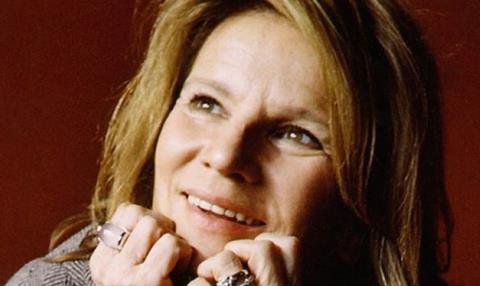 The festival, held in the seaside town of Dinard in northern France, programmes a showcase of recent UK cinema and acts as a gathering point for UK industry,
This year's competition jury, who will award the Golden Hitchcock, will be led by filmmaker Nicole Garcia, whose recent title From The Land Of The Moon played in competition at Cannes last year.
She will be joined on the jury by Phillipe Besson (screenwriter/author), Valérie Donzelli (director/actress/screenwriter), Vincent Elbaz (actor), Clémence Poesy (actress), Mélanie Thierry (actress), Annette Dutertre (editor), Annette Levy Willard (novelist/journalist), Alice Lowe (director/actress), Michael Ryan (Producer/distributor) and Roger Allam (actor).
UK filmmaker Shane Meadows will preside over the festival's short competition and will be joined by his producing partner Mark Herbert, producer Manon Ardisson and journalist Stéphanie Chermont.
Festival tributes will be paid to Jim Broadbent, Phil Davis and director Christopher Smith (Severance).
The competition programme will feature titles including Francis Lee's God's Own Country, Peter Mackie Burns's Daphne, and Jean-Stéphane Sauvaire's A Prayer Before Dawn, while the previews section include Yorgos Lanthimos's Cannes competition title The Killing Of A Sacred Deer.
Film programme:
Competition
A Prayer Before Dawn
Dir. Jean-Stéphane Sauvaire
God's Own Country
Dir. Francis Lee
England Is Mine (Steven before Morrissey)
Dir. Mark Gill
Daphne
Dir. Peter Mackie Burns
Jawbone
Dir. Thomas Napper
Pili
Dir. Leanne Welham
Previews
Victoria and Abdul (Opening Film)
Dir. Stephen Frears
The Killing of a Sacred Deer (Special Screening)
Dir. Yorgos Lanthimos
The Bookshop
Dir. Isabel Coixet
Butterfly Kisses
Dir. Rafael Kapelinski
A Date For Mad Mary
Dir. Darren Thornton
Final Portrait
Dir. Stanley Tucci
In Another Life
Dir. Jason Wingard
The Levelling
Dir. Hope Dickson Leah
The Limehouse Golem
Dir. Juan Carlos Medina
Mammal
Dir. Rebecca Daly
Mum's List
Dir. Niall Johnson
Patrick's Day
Dir. Terry McMahon
Sea Sorrow (documentary)
Dir. Vanessa Redgrave
The Sense Of An Ending
Dir. Ritesh Batra
Their Finest
Dir. Lone Scherfig
The Death Of Stalin
Dir. Armando Iannucci
That Good Night
Dir. Eric Styles
Revolting Rhymes (For Younger Audiences)
DIr. Jan Lachauer & Jakob Schuh