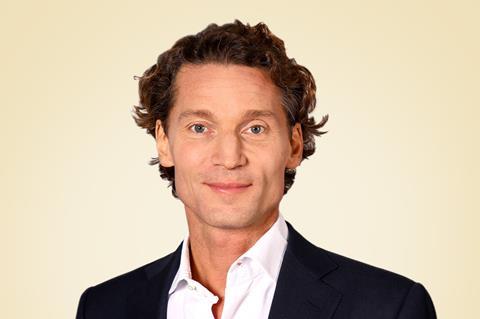 Jan Koeppen, Disney+'s president for Europe, Middle East and Africa (EMEA), has strengthened the streaming platform's commitment to European production, during a keynote address at Series Mania today (August 31).
He revealed Disney+ is on track to produce 60 European original series by 2024, more than the previously announced target of 50 by 2024. These include the newly greenlit Kaiser Karl - a six-part drama to be filmed in France about fashion designer Karl Lagerfeld, from the Paris-based producer of Netflix's Lupin, Gaumont.
Koeppen said: "There's never been a more exciting time to be in European production - the opportunities are boundless" and reiterated the company's intent to "showcase local content to global audiences".
An example of Disney+ fostering local off-screen talent has been the paired hiring scheme used for Sam - A Saxon - an in-development German drama based on the true story of East Germany's first Black police officer. "Up-and-coming diverse German talent were hired in tandem with more experienced heads of department to give them the opportunity to gain experience and move up in the industry," he said.
Disney+ has 116 million subscribers worldwide. It launched in Europe in March 2020 and is available in 17 European countries, although subscription figures for specific territories have not been released.
"Local content accounts for 77% of all TV viewing in Europe, so there is certainly no lack of appetite for European content," Koeppen said.
"We're clearly not the only ones leaning into European content," he added. "European content production as a whole has ramped up to unprecedented levels. In 2020, there were a staggering 50% more European TV commissions than in the year prior. These commissions are accompanied by higher budgets, for high quality content, and I would call this a real bonanza for the European creative community."
Theatrical release
The EMEA president steered clear of directly addressing the ongoing debate around day-and-date theatrical/platform releases and said simply: "We should not underestimate the thrill that millions of people have experienced now that cinemas have reopened. If you have not watched something on the big screen for a while, I would encourage you to relive the magic."