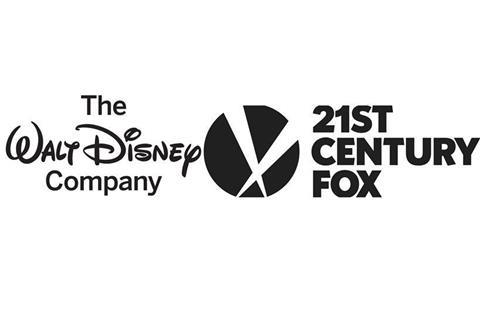 Twenty-First Century Fox executives Emma Watts, Elizabeth Gabler, Nancy Utley and Stephen Gilula, Andrea Miloro and Robert Baird, and Vanessa Morrison are joining Disney's studio entertainment management team pending Disney's acquisition of 21st Century Fox.
As previously reported, 20th Century Fox chairman and CEO Stacey Snider will not be among the new intake and is poised to leave once the transaction goes through. It is not yet known where she will land.
Watts, the Twentieth Century Fox Film vice-president and president of production at Twentieth Century Fox, along with Fox Searchlight Pictures chairmen Nancy Utley and Stephen Gilula, and Fox 2000 president of production Elizabeth Gabler will report to The Walt Disney Studios chairman Alan Horn.
Reporting to Horn and Watts are Fox Animation co-presidents Andrea Miloro and Robert Baird, and president of Fox Family Vanessa Morrison.
The executives join Horn's existing leadership team that includes The Walt Disney Studios president Alan Bergman, president of Walt Disney Studios production Sean Bailey, Pixar and Walt Disney Animation Studios president Ed Catmull, Walt Disney Animation Studios chief creative officer Jennifer Lee, Pixar chief creative officer Pete Docter, Marvel Studios president Kevin Feige, Marvel Studios co-president Louis D'Esposito, Lucasfilm president Kathleen Kennedy, Disney Music Group president Ken Bunt, and Disney Theatrical Group president and producer Thomas Schumacher.
"We're pleased that these talented executives will be joining our incredible team of studio leaders once the acquisition of 21st Century Fox is completed," said The Walt Disney Company chairman and CEO Bob Iger.
"Under Alan Horn's leadership, Disney, Pixar, Marvel and Lucasfilm have reached unprecedented levels of creative and box-office success, and adding Fox's impressive film brands and franchises to our studio will allow us to create even more appealing high-quality entertainment to delight audiences."
"The addition of these respected film groups under the umbrella of The Walt Disney Studios will create endless possibilities as we continue to deliver first-rate motion pictures to audiences around the world," said Horn. "This is an experienced group of executives, and Alan Bergman and I look forward to welcoming them to our leadership ranks upon completion of the acquisition."
Shareholders of both Disney and 21st Century Fox have approved the acquisition, and the companies have entered into a consent decree with the U.S. Department of Justice that allows the transaction to go ahead, while requiring the sale of the Fox Sports Regional Networks.
The acquisition is subject to non-US merger and other regulatory reviews.