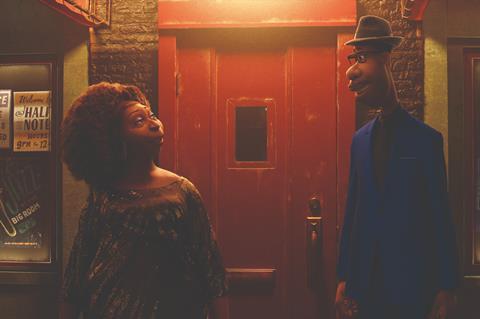 Buoyed by the holiday season debut of Soul and the Season 2 finale of The Mandalorian, Disney+ membership reached 94.9m by January 2.
The number grow by 8.1m in December, Disney said in its first quarter 2021 earnings report on Thursday (February 11).
The streaming platform launched in November 2019 and has already hit its four-year 90m membership target after 15 months.
Disney is notoriously private about viewership numbers on individual films and shows and there were no numbers on any title, including WandaVision, which launched on January 15.
To that point, CFO Christine McCarthy said as the platform was more than a year old, going forward Disney would no longer provide direct to consumer subscriber numbers as of earnings dates.
However she said the company would still report quarter-end subscription numbers and could elect to report on milestones.
The number of Disney+ paid subscribers includes Disney+ Hotstar, which launched in India on April 3, 2020, and Indonesia on September 5, 2020, respectively, as a conversion of the pre-existing Hotstar service.
However Disney+ revenue per paid user dropped from $5.56 to $4.03 due to the launch of Disney+ Hotstar. In March the monthly cost of Disney+ in the US will rise from $6.99 to $7.99.
Hulu subscribers from the on-demand platform and Hulu+ Live TV bundle grew 30% since the year-ago period to 39.4m. In total, direct-to-consumer subscriptions encompassing Disney+, Hulu, and ESPN+ has reached 146.4m.
Direct-to-consumer revenues for the quarter grew 73% to $3.5bn, while operating loss dropped from $1.1bn to $466m due to improved results mostly at Hulu, as well as Disney+, and ESPN+
General entertainment content brand Star will launch in Europe and several other international markets on February 23 bundled with Disney+. The platform is scheduled to roll out across Eastern Europe, Hong Kong, Japan, and South Korea later in 2021.
While The Walt Disney Company beat forecasts on $16.9bn revenue compared to $20bn in the year-ago period, the company continues to feel the pain of the pandemic in its theatrical distribution, parks and live show businesses.
At Disney Investor Day in December, the studio announced it was lining up 100 titles – 63 series and 42 films – 80% of which will launch first on direct-to-consumer platforms.
The plan is to add around 100 new titles each year across the various Disney divisions. McCarthy said the goal was to release new content each week within the next few years.