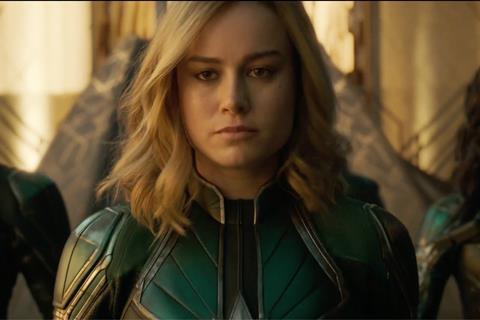 Disney has swapped the 2023 release dates for The Marvels and Ant-Man And The Wasp: Quantumania.
Captain Marvel sequel The Marvels starring Brie Larson will now open on July 28 2023, the slot held by Ant-Man And The Wasp: Quantumania, which stars Paul Rudd, Evangeline Lilly and Michelle Pfeiffer and now gets the old slot for The Marvels of February 17 2023.

Disney teased both titles in its CinemaCon presentation earlier this week when it showed footage from upcoming December release Avatar: The Way Of Water, 30 minutes from Lightyear and extended footage from Doctor Strange In The Multiverse Of Madness.
Lightyear opens on June 17, Doctor Strange sequel on May 6, and Avatar 2 on December 16.