EXCLUSIVE: Kaleidoscope picks up Justin Edgar-directed movie.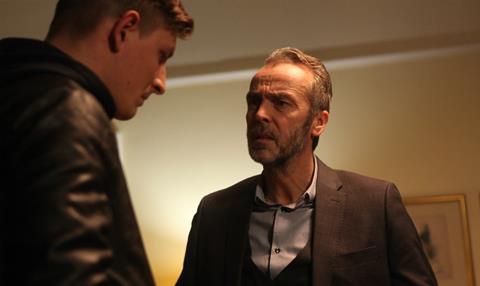 Kaleidoscope Home Entertainment (KHE) has taken all UK rights to writer-director Justin Edgar's thriller The Marker and plan to release across all formats later in the year.
The dark thriller charts the story of a criminal who seeks redemption by tracking down the daughter of the woman he killed.
Cast includes Frederick Schmidt (Starred Up), Ana Uluru (Inferno) and John Hannah (The Mummy).
Supporting cast includes Cosmo Jarvis (Lady Macbeth), Struan Rodger (Kill List), Cathy Tyson (Mona Lisa), Lara Peake (How to Talk to Girls at Parties), Ian Sharp (Pleasure Island) and Andrew Shim (This is England).
The film will have its premiere at the Edinburgh International Film Festival this Sunday where it is in competition for both the Michael Powell Award for best film and best performance.
Backers include Creative England, Sharp House and Metfilm Post with Film Finances providing the completion bond.
Producers are Ian Sharp and Rebecca Joerin-Sharp for Sharp House (Killing Time) with Alex Usborne and Edgar producing for 104 films (Notes On Blindness).
Paul Ashton and Cavan Ash serve as executive producers for Creative England and Metfilm Post, respectively. Truffle Pictures represent all foreign rights.
Edgar said: "This is great news for the film as KHE have a tangible record in reaching audiences. They are a company that is going places and I am delighted to announce we have decided to go with them. After fielding several UK offers we were impressed by their genuine enthusiasm for the film and the direction they are taking with their innovative approach on films like Prevenge."
Sharp House's next project will be The Visitor; one of the Film London-backed Microwave projects which will shoot in September.