Dogwoof has swooped to take international sales rights and UK distribution to Oscar-nominated Feras Fayyad's latest feature, The Cave.
The film will premiere as the opening night film of TIFF Docs next month, and as a Documentary Special Presentation at the London Film Festival.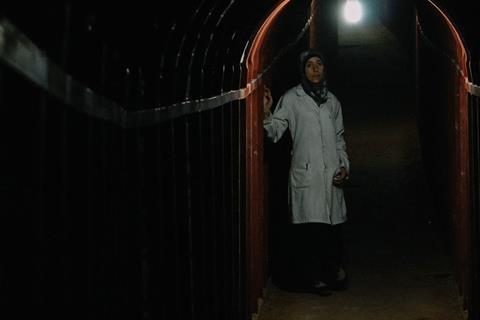 The film tells the story of an underground Syrian hospital and the staff who work against enormous odds to keep it going despite the ongoing conflict.
Dogwoof will be beginning sales efforts in Toronto and is planning a UK theatrical release for December 6, placing it in good position for the 2020 awards season.
Cinetic Media is handling the US sale.
The Cave is produced in partnership with the team at Danish Documentary, producers are Kirstine Barfod and Sigrid Dyekjær, with executive producers Eva Mulvad, Pernille Rose Grønkjær and Mikala Krogh. For National Geographic Documentary Films, the executive producers are Carolyn Bernstein and Ryan Harrington. For National Geographic Channel, the executive producer is Matt Renner.
The film is director Feras Fayyad's follow up to 2017 doc Last Men In Aleppo, which won the World Documentary Grand Jury Prize in Sundance as well as securing an Oscar nomination.
The Cave is billed as "a stirring portrait of female solidarity". For besieged civilians in war torn Syria, hope and safety lie underground inside the subterranean hospital known as the Cave, where paediatrician and managing physician Dr. Amani Ballor and her colleagues Samaher and Dr. Alaa have claimed their right to work as equals alongside their male counterparts, doing their jobs in a way that would be unthinkable in the oppressively patriarchal culture that exists above.