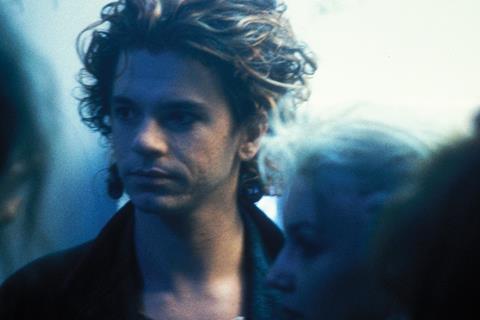 UK doc specialists Dogwoof has closed multiple all-rights deals on Richard Lowenstein's Mystify: Michael Hutchence, about the life of the legendary INXS front-man who tragically died at the height of his fame.
Shout! Factory has taken the film for the US and is plotting a one-night-only event with Fathom Events in over 600 screens for January 7.
Other key sales include KinoSmith (Canada); Maritim (German-speaking Europe); UFO (France); Wanted (Italy); and Piece of Magic (Benelux) with a previously announced sale to Reel Pictures (Denmark). TV sales announced earlier this week in Mipcom include VRT (Belgium), YesDocu (Israel), Movistar (Spain), NTR (Netherlands), and HBO Europe; in addition, Encore airlines has taken world airline rights.
Mystify: Michael Hutchence was released in Australia and New Zealand earlier in 2019 by Madman with box office crossing $1m AUD ($682,785). Dogwoof will release in UK cinemas this Friday (Oct 18), following screenings at the London Film Festival earlier this month.
The film uses rare archive footage, outtakes, private home video and audio commentary provided by friends (including Kylie Minogue), ex-partners, band members, record producers and family.