EXCLUSIVE: Feature documentary made by the Australian director of Sherpa [pictured].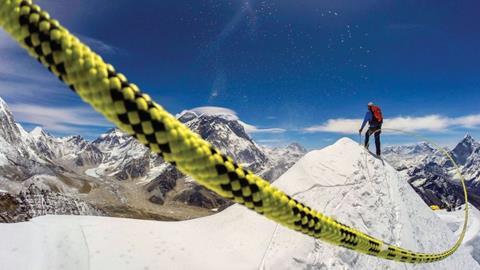 Documentary specialist Dogwoof has snapped up UK rights and international sales on Australian feature documentary Mountain, the latest feature from much-feted filmmaker Jennifer Peedom (Sherpa).
Dogwoof International Sales is co-repping the film with Submarine in the US. Australian and New Zealand rights have already gone to Madman. German rights have gone to DCM.
The film, which features the music of the Australian Chamber Orchestra, is billed as a "cinematic musical about the meaning of mountains for different people and for society".
Mountain is in production and will be ready by late 2016. Dogwoof is looking to clinch pre-sales on the film.
Cartel Land
The news of the Mountain pick-up comes as Dogwoof continues to do roaring trade on its Mexican narco doc Cartel Land.
The film, tipped to be an Oscar contender, has been sold to Australia (Madman), Germany (DCM) and has been a major hit on iTunes in the US, Germany and the UK.
Other deals
There have been various other deals on Dogwoof's slate announced early during International Documentary Festival Amsterdam (IDFA).
Censored Voices, which premiered at Sundance and Berlin, has now gone to Denmark (DR), Sweden (SVT), Norway (NRK) and Portugal (SIC). Previous deals were struck for the US (Music Box), Canada (Blue Ice Docs), Italy (Feltrinelli), France (Films Distribution), Australia and New Zealand (JIFF) and former Yugoslavia (Restart).
Marc Silver's 3 ½ Minutes: Ten Bullets has been picked up for Australia/NZ (Madman) as well as Denmark (DR) and Israel (DBS).
Kim Longinotto's Dreamcatcher has gone to Canada (CBC), Australia (Foxtel) and Korea (EBS) as well as Latin American, Asia, CEE and Iberia (AMC Global). This is in addition to previously reported Mip sales to DBS (Israel); VRT (Belgium); SVT (Sweden); DR (Denmark); and VGTV (Norway).
Unbranded was sold in all rights deals to Australia/NZ (Madman) and Germany/Austria (NFP).