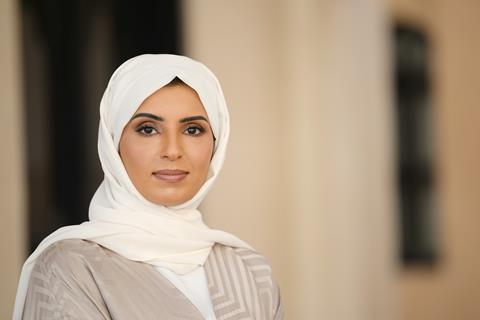 The Doha Film Institute (DFI) is open to funding a wider range of filmmakers beyond its initial focus on first and second-time directors, according to CEO Fatma Hassan Alremaihi.
The DFI pioneered financial support for emerging filmmakers in North Africa and the Middle East when it first launched in 2010. To date, more than 650 film projects from 74 countries have benefited from its funding.
The DFI supports filmmakers through a bi-annual grants system as well as its Qumra incubator program.
It is the Middle East's longest-serving film funding programme and aims to nurture filmmakers and identify new talent, although this is being broadened to include more established filmmakers.
"We support first and second timers, and then filmmakers come us and say, 'What about my third film?' So, we have changed a few things," said Hassan Alremaihi, speaking at the Cannes Film Festival. "We are adapting to the needs of the filmmakers."
"This is what we do, we nurture. We cannot just give a grant and say goodbye, good luck with your film. They become part of the family and we are always in touch with them, asking them what they need, including them in the different events and programmes that we do," she added.
The DFI announced its latest series of filmmaking grants on Friday (20 May), awarding 44 projects from 33 nations it the new spring 2022 grants cycle.
Three of the beneficiaries – Lotfy Nathan's Harka, Chie Hayakawa's Plan 75 and Davy Chou's All The People I'll Never Be – are playing in Un Certain Regard at Cannes.
Another grant recipient – Suzannah Mirghani's Cotton Queen – is participating in Cannes' L'Atelier programme.
"We are open to new projects, and new ideas. It is part of the evolution. We never close doors, we don't have limits to anything we do," said Hassan Alremaihi. "Things change, but I feel our mission has been very consistent right from the very beginning, which was to provide support for voices from the Arab region and beyond, and pave the way for a sustainable industry in the area.
"This is the basis of everything we do. How we do it depends on the environment, and on the time, the situation and on evolution."
The grants programme, for example, initially supported shorts and feature films and then expanded to include television and web-based formats, Hassan Alremaihi explained.