EXCLUSIVE: Ludmila Cvikova leaves post soon after DFI CEO.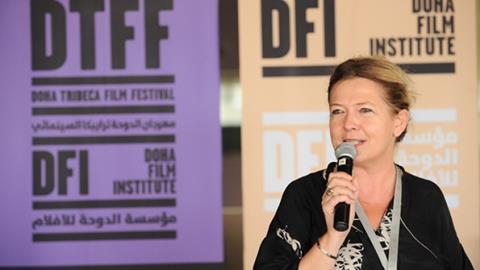 The Doha Film Institute's head of programming Ludmila Cvikova has stepped down after three years in the role.
The long-time Rotterdam programmer will return to the Netherlands to pursue script consulting, film funding consulting, festival strategies and further programming.
The DFI has not named a successor but a festival spokesperson told ScreenDaily: "Our in-house team continues to programme for our various screening platforms along with support from the international programming advisors who we have worked with in the past."
Cvikova's departure follows that of former DFI CEO Abdulaziz Al-Khater who left last month.
The respected long-time Rotterdam programmer Cvikova was also deputy director of Doha's new Qumra festival, for first- and second-time filmmakers, which saw its first edition postponed.
Prior to her stint in Qatar, Cvikova programmed for IFFR for 14 years and consulted for festivals including Karlovy Vary, Locarno and Sarajevo.​
After being launched in 2009, the Doha Film Festival's 2013 edition was cancelled with two separate festivals announced as replacements: Ajyal, focusing on children's cinema, which took place in November, and Qumra.
At the Berlin Film Festival in 2013, the DFI announced a $100m revolving fund with Participant Media to finance 10 to 12 films over five years.
Fatma Al-Remaihi, who supervises the Ajyal Festival, stepped in as acting DFI CEO after Al-Khater's departure.