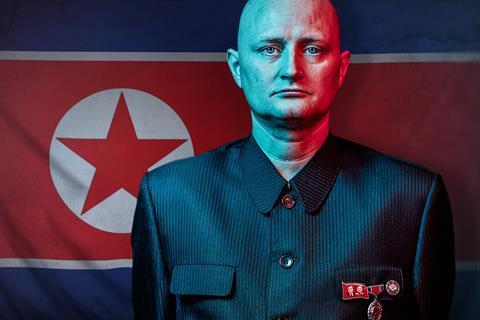 Mads Brügger's latest documentary The Mole has become DR Sales' fastest-selling documentary ever, closing new deals with dozens of countries in the past eight weeks.
Deals have now been done with Germany, Austria and Switzerland (ZDF); France (Canal+); Spain (Filmin); Japan (NHK); French-speaking Belgium (BETV); French-speaking Switzerland (RTS); Iceland (RUV); Netherlands (VPRO); Croatia free TV (HRT); Israel (Channel 8 & Yes/DBS); Latvia (LRT); Czech Republic (Ceska Television); Poland (Against Gravity); and Croatia, Slovenia, Serbia, Montenegro, Bosnia and Herzegovina, Macedonia, Kosovo & Albania (Beldocs).
The film investigates North Korea's illegal weapons trade, drug manufacturing and other criminal activities.
Brügger has filmed the project over a period of 10 years, following subjects including an ordinary retired chef from Copenhagen who rises through the ranks of the North Korean Friendship Association to help the film team uncover criminal activity within the North Korean government.
The provocative Danish filmmaker Brügger couldn't travel to North Korea himself after making his 2010 film The Red Chapel. His past documentary features also include Cold Case Hammarskjöld, St. Bernard Syndicate and The Ambassador.
The co-production partners for The Mole – DR in Denmark, BBC in the UK, NRK in Norway and SVT in Sweden – aired the documentary on Oct 11.
Peter Engel and Bjarte Mørner Tveit produced the film for Piraya Film and Wingman Media.
The Danish and Swedish foreign ministers have already made inquiries with the North Korean embassy in Stockholm after viewing the film; the UN has also reached out to the filmmaking team.
Brügger said: "I´m extremely happy about the reception of The Mole, but what I really look forward to is the impact of The Mole in Japan, South Korea and the USA, the main adversaries of North Korea."