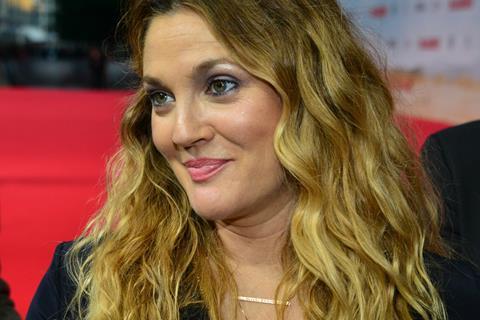 Drew Barrymore's Flower Films has teamed up with The Exchange on The Stand-In, which Brian O'Shea's company will produce and introduce to international buyers at the EFM this month.
Jamie Babbit will direct Barrymore in dual leads roles in the rom-com about a washed-up comedy actress and her ambitious stand-in who trade places.
When the former star is busted for tax evasion and hires her unemployed, adoring stand-in to do community service in her place, a weird co-dependent relationship ensues. UTA Independent Film Group and CAA represent US rights.
Babbit directed Sundance 2000 selection But I'm A Cheerleader as well as episodes of Gilmore Girls, It's Always Sunny in Philadelphia and HBO's Girls.
Sam Bain wrote the screenplay for The Stand-In and Flower Films' Barrymore, Ember Truesdell, Chris Miller and Nancy Juvonen-Fallon produce with Tom McNulty for The Exchange.
"Jamie Babbit and Drew Barrymore are the perfect team for this irresistible comedy," O'Shea said. "We are confident that this project has global appeal and is one of the hottest titles at EFM, as there is a thirst for high quality romantic comedies like The Stand-In."