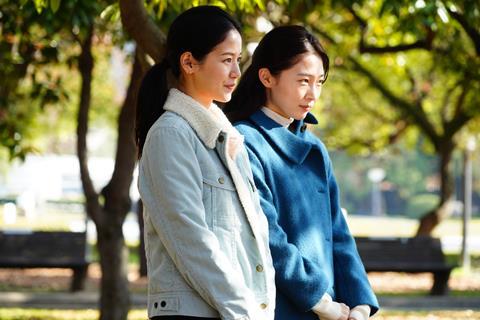 Ryusuke Hamaguchi's Drive My Car was the big winner at the 14th Asia Pacific Screen Awards (Apsa), which took place on the Gold Coast in Australia today (November 11).
Scroll down for the full list of winners
The film – Japan's entry for the best international feature Oscar and the Cannes 2021 best screenplay winner – won best feature film and best screenplay for Hamaguchi and co-writer Oe Takamasa. It follows a theatre actor and director who is grappling with grief for his lost wife and is based on a novella of the same name by Haruki Murakami.
It is Hamaguchi's second Apsa win for best screenplay after receiving the award for Happy Hour in 2016 with co-writers Tadashi Nohara and Tomoyuki Takahashi.
Abdullah Mohammad Saad's Rehana was awarded a jury grand prize, with star Azmeri Haque Badhon winning the award for best performance by an actress. The Cannes' Un Certain Regard title is Bangladesh's entry for the best international feature Oscar and follows an assistant professor at a medical college whose life is turned upside down when she witnesses a traumatic event.
Leah Purcell's debut feature The Drover's Wife: The Legend Of Molly Johnson was also awarded a jury grand prize. It is a reworking of Henry Lawson's short story of the same name, told through a feminist and Indigenous lens. This is the first jury grand prize to be awarded to an Australian.
Other winners included Iranian filmmaker Asghar Farhadi, who took the achievement in directing prize for A Hero, which is also his country's submission to the international feature Oscar category.
Apsa 2021 winners:
Best feature
Drive My Car (Jap) dir. Ryusuke Hamaguchi
Jury grand prize
Rehana (Ban-Qat-Sing) dir. Abdullah Mohammad Saad
The Drover's Wife: The Legend Of Molly Johnson (Australia) dir. Leah Purcell
Best youth feature
Moving On (S Kor) dir. Yoon Dan-bi
Best animated feature
The Nose Or The Conspiracy Of Mavericks (Rus) dir. Andrey Khrzhanovsky
Best documentary feature
Sabaya (Swe) dir. Hogir Hirori
Achievement in directing
A Hero (Iran-Fr) dir. Asghar Farhadi
Best screenplay
Ryusuke Hamaguchi, Takamasa Oe, Drive My Car
Achievement in cinematography
Nguyễn Vinh Phúc, Taste
Best performance by an actress
Azmeri Haque Badhon, Rehana
Best performance by an actor
Merab Ninidze, House Arrest
Cultural diversity award
Children Of the Sun (Sri) dir. Prasanna Vithanage
Young cinema award
Lê Bảo, Taste
Fiapf (International Federation of Film Producers) award for outstanding contribution to Asia Pacific Cinema
Sergey Selyanov
MPA (Motion Picture Association) Apsa Academy Film Fund recipients
Apichatpong Weerasethakul (producer), 9 Temples To Heaven (Thai)
Gutierrez Mangansakan ii (writer-director), The Spellcaster Of Tamontaca (Phil)
Rakhshan Bani-Etemad (writer-director-producer), Red Mist Descending (Iran)
Dea Kulumbegashvili (writer-director), Historia (Geo)