The Dublin International Film Festival (DIFF) has made new appointments to its management and board.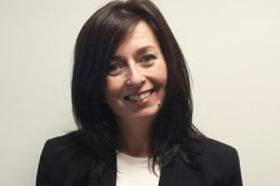 Former Element Pictures executive Helen Hutton will take over as managing director, while BAFTA-winning filmmaker Neasa Hardiman and leading film publicist and manager Paula Woods are joining the board of directors.
Hutton comes to DIFF with over two decades of experience in senior roles in cinema exhibition and the arts, most recently as general manager of the Element-run Light House Cinema in Dublin. An anchor venue for the festival, it has grown its audience substantially in recent years.
Joining the festival's board are filmmaker Neasa Hardiman, a BAFTA winner for her work on TV's Happy Valley, whose forthcoming feature Sea Fever, starring Hermione Corfield and Connie Nielsen, will have its world premiere at Toronto.
Film industry veteran Paula Woods, whose recent projects include Barry Jenkins' Moonlight and Martin McDonagh's Three Billboards Outside Ebbing, Missouri, has also joined the board.
"Both Neasa Hardiman and Paula Woods bring creative vision and vast experience within the international film industry to the board. I'm also thrilled that we were able to find someone of the calibre of Helen Hutton as managing director," said Festival Director Gráinne Humphreys.
The festival will return from February 26 - March 8, 2020.