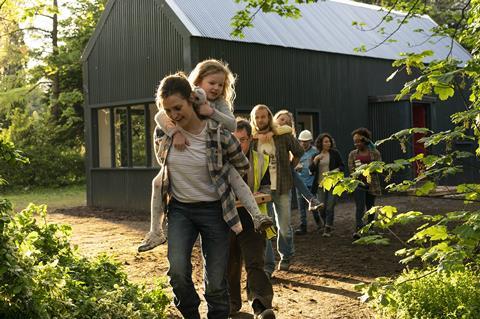 The Dublin International Film Festival (Feb 26 - Mar 8) has launched its 2020 line-up, which includes several world premieres.
The 14th edition of the festival will open with sci-fi thriller Vivarium, directed by Irish filmmaker Lorcan Finnegan. It stars Imogen Poots and Jesse Eisenberg, and played in competition at Cannes Critics' Week.
Phyllida Lloyd's Herself, which stars and was co-written by Dublin-born Clare Dunne, will close the festival. The story of an abused mother who fights back against the housing system is set to debut at Sundance later this week.
The line-up, which includes more than 110 features, documentaries and shorts, has secured several world premieres.
These include documentary Windmill Lane, which marks the directorial debut of Irish film producer Alan Moloney. Produced by Parallel Films and backed by Screen Ireland, it centres on a grimy warehouse in a corner of Dublin's docklands that has become a mecca for music and the arts, with the likes of U2, Kylie Minogue and Kate Bush recording there.
DIFF will also host the world premiere of Broken Law, a crime thriller which marks the feature debut of writer-director Paddy Slattery. Starring John Connors and Gemma-Leah Devereaux, it centres on a respected policeman whose loyalties are tested when his ex-convict brother comes calling for help.
Another documentary set to debut at DIFF is Skin + Soul, which explores fashion photography as seen through the lens of Dublin-based photographer Perry Ogden. The feature is directed by Ciara Nic Chormaic.