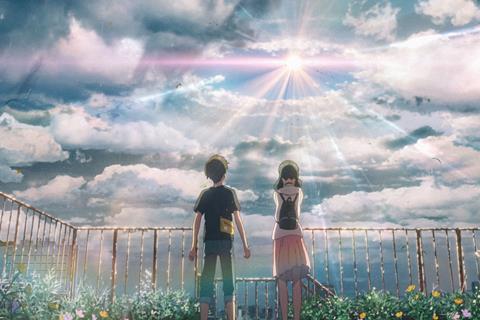 Netherlands' based distributor Periscoop Films, a joint venture between Amsterdam-based production companies Submarine and San Fu Malta's Fu Works, has launched anime imprint Periscoop ANIME with the acquisition of three Japanese titles at the AFM.
Makoto Shinkai's Weathering With You, produced by CoMix Wave, follows a runaway teenager in a mystical journey alongside an orphan girl. The film premiered at the Toronto International Film Festival as a Special Presentation in September and is China's entry to the best international feature film Oscar.
The other two films are Masaaki Yuasa's supernatural romantic drama Ride Your Wave, which is produced by Science SARU, and Takashi Otsuka's One Piece: Stampede, the latest instalment in the One Piece franchise. which has already been a hit on release in Japan. It is produced by FUNimation Films,
Periscoop ANIME will release the titles in the Netherlands in the first quarter of 2020 and has signed a deal with Kinepolis Film Distribution (KFD) to release the films in Belgium.
Periscoop has previously handled Shinkai's Your Name and Dragon Ball: Super Broly.