In the latest influx of Chinese cash to come Hollywood's way, the veteran Hollywood producer Scott Einbinder has officially launched a Los Angeles-based finance and production company with the full backing of China's East Light Film Company.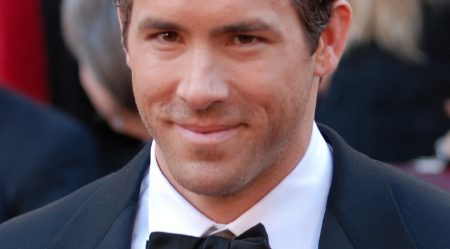 Cristal Pictures will produce and finance mid-to-high range English-language features for global theatrical distribution. The company has the capacity to fully finance projects as official Chinese co-productions or as films that can be distributed in China through the import quota.
Chris Liu of Beijing and Hong Kong-based East Light will serve as co-CEO alongside Einbinder after East Light raised equity from Chinese, Hong Kong and South East Asian investors to back the venture.
Cristal recently co-financed and co-produced Millennium Films' Hitman's Bodyguard, an action-comedy in post-production starring Ryan Reynolds, Samuel Jackson, Gary Oldman and Salma Hayek.
Patrick Hughes directs and Lionsgate will distribute wide in North America on August 16, 2017. Cristal retains Chinese distribution rights and plans to release in China through East Light day-and-date with North America.
Film executive and Chinese government liaison Dongbing Shan has joined Cristal as a senior advisor. Shan has worked with the likes of Studio 8 backer Fosun, Le Vision, News Corp and the Macau International Film Festival.
Einbinder will announce a head of development and production and other staff in the coming weeks and said: "The kinds of film projects we are looking to produce will reflect the needs and practicality of the global market.
"East Light is unique in its foray into the US film business," said Liu. "We believe we differ from companies that have already entered the US marketplace with a solid capital base like Wanda, DMG, Tencent, Perfect World or Alibaba in that we are first and foremost a film production company with a proven track record in China, dedicated to financing and producing, promoting and distributing motion pictures.

"We are not a tech company, a fund, or an advertising agency investing our resources in film productions. As such we are committed to backing Cristal Pictures as a wholly independent American financing and production company to increase our growing filmmaking interests and build a presence in the US market."
Einbinder added: "Genres that prove successful in China routinely mirror worldwide successes, notably fantasy, action, thrillers, disaster and science fiction. These genres exemplify Cristal's finance and production goals."
"Chris and Scott are in a unique position to take advantage of the Chinese marketplace for western made films, vis-á-vis the eventually expanding quota system or their China co-production option," said Shan. "They are a dynamic team and I'm delighted to be involved with their exciting new company."
Einbinder has produced and served as executive producer on more than 20 films including William Friedkin's Killer Joe starring Matthew McConaughey and the genre releases The Forsaken and The Covenant.