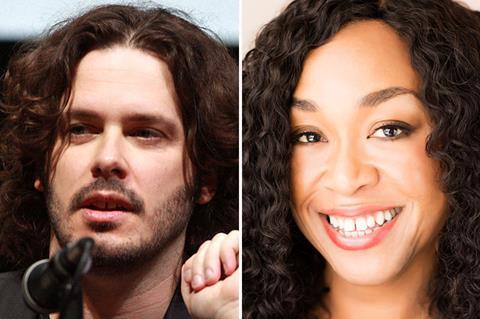 Edgar Wright, James Bond writer Neal Purvis, Grey's Anatomy and Scandal creator Shonda Rhimes, and Westworld co-creator Lisa Joy are among more than 770 showrunners, screenwriters and writer-directors who have said they will fire their agents should the parties not find a way to reach a new franchise agreement.
The list of signatories to the Statement of Support, which comprises the upper echelon of the Writers Guild Of America West's (WGA West) members and represents some 4% of the Guild's approximately 20,000 membership, was made public on Saturday (23).
WGA West negotiators are preparing to reconvene with their counterparts at the Association of Talent Agents (ATA) on Tuesday. The Statement of Support means signatories will quit their agencies should there be no new deal in place. On Wednesday WGA members will vote on a revised code of conduct that calls for a ban on contentious agency packaging fees and affiliated production companies.
The writers claim packaging fees and affiliated production entities demonstrate a conflict of interest at the agencies, whom they say have moved away from their core fiduciary duty to maximise clients' earnings and take a 10% commission in favour of self-serving corporate growth backed by private capital that forces them to think primarily of the bottom line.
Those who signed the Statement of Support include WGA West president David A. Goodman, Heat direct Michael Mann, Shari Spring Bergman, Argo writer Chris Terrio, comedian and Insecure creator Issa Rae.
The ATA claims talent save their 10% commission if their agency is one of the packaging agents on a show, and claim talent would pay more were packaging fees to be eliminated, while studios would pay less. With regard to production, the agencies say that consolidated studios, networks and distributors are less willing to finance and distribute a higher volume of content, which is why agencies have taken on greater responsibility in these areas.
Last week the ATA issued its proposal to replace the Artists' Managers' Basic Agreement (AMBA) signed by the parties in 1976, after the writers conceded they were prepared to allow agents to get paid for film financing and sales under certain conditions.