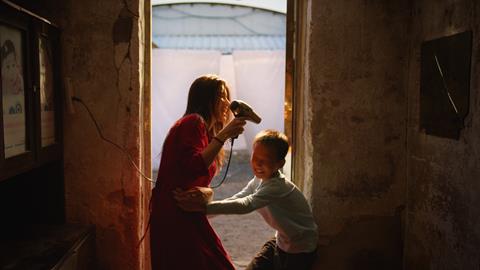 Hong Kong-based Edko Films is launching sales on two titles in Busan's Asian Film Market: New Currents competition entry Over The Sea, about China's "left-behind" children, and romantic drama Love You Forever.
Over The Sea, the directorial debut of China's Sun Aoqian, follows an 11-year-old boy, living with an uncle and cousin, who becomes disillusioned with life when his family try to force him to tell lies to get hold of settlement money.
Yu Kunjie plays the boy with Rebecca Li, represented by Chinese star Chen Kun's talent agency, making her acting debut as the cousin. The film is produced by Dun He (aka Yan Yunfei) for Shanghai Turan Movie Co.
Produced by Edko Films, Love You Forever is the second feature directed by Yao Tingting, following 2016 romantic drama Yesterday Once More.
The film stars Li Yitong, whose credits include TV series The Legend Of The Condor Heroes, and Lee Hong-Chi, who won a Golden Horse Award for best new performer for Thanatos, Drunk (2015). The story follows an aspiring dancer who stumbles upon a diary that chronicles a timeless love story.