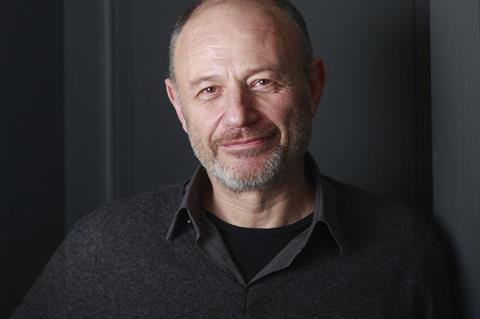 Former Cannes Directors' Fortnight head Edouard Waintrop is joining the inaugural edition of Saudi Arabia's Red Sea International Film Festival as artistic director. The festival is due to take place in the port city of Jeddah from November 11 to 20.
"This new and great festival will celebrate all aspects of cinema, from the creatives telling stories to the technical craftspeople putting imaginative ideas onto the big screen, celebrating filmmaking as force for positive change," said Waintrop. "It is a great privilege and honour to be leading the Red Sea International Film Festival."
The festival was first announced in spring 2019 as Saudi Arabia's lifting of a 30-year ban on cinema started to take effect. It is part of the country's drive to builds its own film and TV industries as it seeks to diversify the country's economy away from a reliance on oil.
In other appointments, industry events expert Julie Bergeron is returning as a consultant for the festival's Red Sea Souk market and Saudi journalist and writer Faiza Ambah has come on board as a programme manager.
Waintrop is joining a team of programmers from across the world, including director of international programming Kaleem Aftab, director of Arab programmes and film classics Antoine Khalife, and programme manager Mohyee Qari.
The programming team also comprises Marta Balaga, Alice Kharoubi, Leigh Singer, Carmen Thompson, Badih Massaad and Kim Young-Woo as programming consultants.
Bergeron, who was previously head of the market, returns to the RSIFF to support her successor Zain Zedan.
Additionally, the festival has revealed more details about its 11 programmes. They are: the Red Sea Competition, featuring works from Asia and Africa with prizes awarded by an international jury; a shorts competition for films of less than 60 minutes; International Spectacular, which will showcase the global films of the year; Arab Spectacular, focusing on commercial and independent films from the region; New Saudi/New Cinema, a platform for local voices with international ambitions; the experimental Tajreeb section for Saudi artist; Red Sea: Festival Favourites, bringing the titles of the year to Saudi audiences; Red Sea: Immersive Future, to focus on augmented and virtual reality content; Red Sea: Treasures is the festival's classics section, to feature titles that may be screening for the first time in Saudi Arabia; familes and younger audiences are the audience for Red Sea: Next Generation; while Red Sea: Episodic is the series strand, featuring up to two episodes of new episodic storytelling from around the globe.