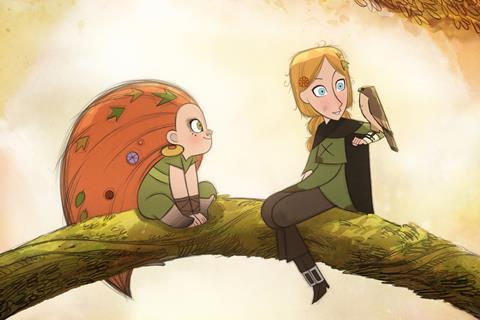 The European Film Academy (EFA) has nominated Matteo Garrone's Pinocchio, Johanne Helgeland's The Crossing and Tomm Moore and Ross Stewart's Wolfwalkers for its 2021 EFA Young Audience Award.
The three nominated films will be screened to 12-14-year-olds in 38 countries, with the winner announced at an awards ceremony on April 25, to be streamed live on the EFA website.
The nominations were selected in two stages. Firstly an international committee pre-selected eight films. Then a jury of 13-to-14-year-old former YAA participants watched these eight films and chose the three nominations.
Pinocchio premiered at the 2020 Berlinale and stars Roberto Benigni. Norway's The Crossing, Helgeland's feature debut, tells the story of two children whose parents are in the Norwegian resistance movement during the Second World War. Animation Wolfwalkers is the latest project from Ireland's Cartoon Saloon (The Secret Of Kells and Song Of The Sea).