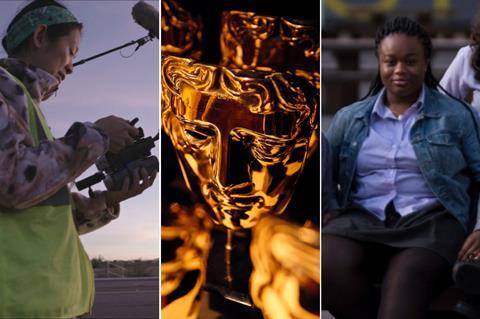 Bafta finds its British accent
Ensuring the Bafta FIlm Awards felt more, well, British was one of the major aims of the organisation's review and the nominations have certainly achieved this in various different ways. Three of the six nominees for best film qualify as British: The Father, The Mauritanian and Promising Young Woman, and the number of films in contention for outstanding British film has risen from five to 10.
The warmth towards Sarah Gavron's Rocks has garnered the film seven nominations, including for best director for Gavron (the only UK director nominated) and for Bukky Bakray for actress and Kosar Ali in supporting actress.
There are further much welcomed nominations for homegrown talent throughout the list, most notably in the four acting categories: Wunmi Mosaku for His House in best actress, Ashley Madekwe for County Lines in supporting actress, Riz Ahmed for Sound Of Metal and Anthony Hopkins for The Father in best actor, and Daniel Kaluuya for Judas And The Black Messiah in supporting actor. (And there were 20 nominations for former Screen International UK and Irish Stars of Tomorrow, including Ireland's Niamh Algar and Barry Keoghan, both for Calm With Horses.)
Indeed, Bafta received some criticism in 2020 for adhering exactly to the Oscars in the acting categories, with the same four winners selected by both academies. When the Oscar nominations are revealed this Monday (March 15), there is likely to be significant deviation especially in the leading and supporting actress categories, with the SAG nominations potentially a stronger harbinger of what's to come from US Academy voters.
The impact of juries on this year's Bafta acting categories is clear: the supporting actress (Algar, Ali, Madekwe and Dominique Fishback for Judas And The Black Messiah), best actress (Bakray, Mosaku, Radha Blank for The Forty-Year Old Version and Alfre Woodard for Clemency) and supporting actor (Keoghan, Paul Raci for Sound Of Metal, Alan Kim for Minari and Clarke Peters for Da 5 Bloods) categories have four nominees apiece who don't feature on the Golden Globes or SAG lists.
There's more crossover for best actor, which has two new faces (Adarsh Gourav for The White Tiger and Mads Mikkelsen for Another Round) – and it wouldn't be surprising to see many of these leading men make the Oscar cut as well.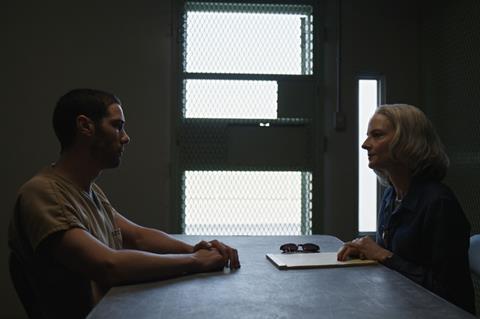 The packed-out outstanding British film category
The expansion of the category to 10 nominees gave the capacity to include almost all of the most likely contenders – with the most notable omissions being Francis Lee's Ammonite, Harry Macqueen's Supernova and Phyllida Lloyd's Herself.
The five top choices of the British film opt-in chapter were automatically nominated from the longlist of 20, and the jury then added five from the remaining 15 options.
Likely to have been automatically nominated are The Dig, The Father, The Mauritanian and Promising Young Women (ie. the four British films that made the Bafta longlist for best film, of which three were in fact nominated in best film), plus either Rocks or Saint Maud.
Calm With Horses, His House, Limbo and Mogul Mowgli were likely jury additions.
Ammonite has not been well-served by the jury system this year. Kate Winslet and Saoirse Ronan, both longlisted in the actress categories, may have fared better from a full member vote but didn't sufficiently impress the performance juries. Ammonite's sole nomination is for Michael O'Connor's costume design, with nominations determined by chapter vote.
Supernova was a total wipeout at the Baftas. Stanley Tucci, much fancied by awards commentators in supporting actor, may have fared better in his category had it been determined by a membership vote, but was not preferred by this jury.
Films nominated for outstanding British film are among the titles receiving the most nominations, including Rocks (seven), The Father and Promising Young Woman (six each), and The Dig and The Mauritanian (five each).
Calm With Horses achieved four nominations, His House three, and Saint Maud and Limbo two each.
Diversity gains (finally)
Actors of colour dominate the four acting categories in an enormous contrast with last year's all-white nominees. Four of the six nominees in each performance category are actors of colour, including Rocks duo Bakray and Ali; His House lead Mosaku; Sound Of Metal star Ahmed; and Minari's Yuh-Jung Youn.
This follows on from last week's Rising Star nominees, where three of five are people of colour.
Elsewhere, two of the 10 outstanding British film nominees were directed by filmmakers of colour (Remi Weekes for His House and Bassam Tariq for Mogul Mowgli). Two of the six director nominees are non-white (Chloe Zhao for Nomadland and Lee Isaac Chung for Minari), as are two of the eight people recognised in outstanding debut by a British writer, director or producer – Weekes again and Rocks co-writer Theresa Ikoko.
This represents a strong change in the right direction for Bafta, although it is far from a completed process and it will take a number of years before lasting change can be properly evaluated.
There are also areas where people of colour continue to be underrepresented: across the 18 people credited on the documentary and animated film nominees, only one (The Social Dilemma's Jeff Orlowski) is of colour; while of the 14 people credited in best film so far, Chloé Zhao is the only non-white name.
However, it bodes well for Bafta that the adjustments it has made over the course of last year have pushed the nominations in the direction of better representation.
Women to the front (in some categories)
Female filmmakers have received better recognition this time around than in previous years. Four of the six best director nominees are women, with two of the five best film nominees directed by women, including the only one to appear in both categories – Zhao, for Nomadland.
Of the 10 titles nominated for outstanding British film, three (Promising Young Woman, Rocks, Saint Maud) are directed by women, although there are women credited as producers/writers elsewhere on those titles, including Ameenah Ayub Allen, Faye Ward, Ikoko and Claire Wilson alongside Gavron for Rocks, which also had Anu Henriques as an associate director.
Bosnian director Jasmila Žbanić was recognised in both the director category and film not in the English language. Four of the eight names credited in the outstanding debut by a British writer, director or producer are women: Ikoko, Wilson, Saint Maud writer-director Rose Glass and Limbo producer Irune Gurtubai.
Lagging behind are several craft categories, with no women nominated in best original score, best cinematography or special visual effects; and only two of the 16 nominated names in best sound being women (Greyhound is still to confirm its nominees), plus one of the five editing nominees (Zhao again).
This imbalance works against men elsewhere, with no male nominees in best casting and only one of five in best costume design.
Netflix dominance
For the second year in a row, Netflix was the leading distributor with a chunky 34 nominations from 15 films. Its most nominated projects were Mank (six), The Dig (five) and News Of The World (four).
This is 11 more than last year, when it scored 23 nods from six titles including ten for The Irishman. Scorsese's mob drama ultimately went home empty-handed, with the streaming giant winning just two awards overall in 2020. How many nominations can it convert this time?
Also, in an extremely competitive year for documentaries, it's notable that three of the five shortlisted titles were Netflix acquisitions: My Octopus Teacher, The Social Dilemma and David Attenborough: A Life On Our Planet. (The latter film had a UK cinema launch in spring 2020 via Altitude postponed due to Covid-19.) The doc category had earlier raised eyebrows due to the well-regarded titles that missed out on the longlists, such as Time and Boys State.
The next most nominated distributor was Altitude with 21, lead by Rocks (seven), Minari (six) and Calm With Horses (four) – in 2020 it scored only one, for Diego Maradona. The nominations are apt reward for Altitude, one of the most active distributors in the UK whilst cinemas were open last year.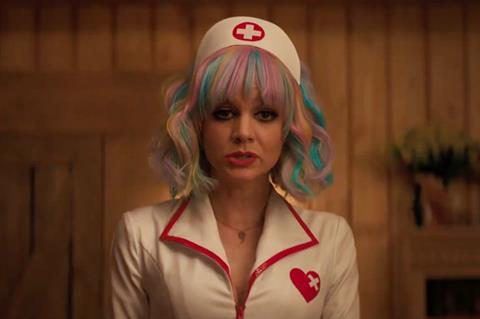 Notable by their absence
While a trio of former Bafta winners – Viola Davis for Ma Rainey's Black Bottom, Carey Mulligan for Promising Young Woman and Winslet for Ammonite – are all notable by their absence from the leading actress category, the first two at least are still very strong favourites to secure an Oscar nomination.
There was no space in supporting actress for Olivia Colman for The Father, Jodie Foster for The Mauritanian or Ellen Burstyn for Pieces Of A Woman, despite the first two films receiving a combined 11 nominations elsewhere.
From the men, the most obvious absence is the ensemble cast of Aaron Sorkin's courtroom drama The Trial Of The Chicago 7. None of Sacha Baron Cohen, Mark Rylance, Eddie Redmayne, Frank Langella, Yahya Abdul-Mateen II or Jeremy Strong received a nomination, perhaps cancelling each other out and allowing the likes of Kaluuya and Keoghan to stand out in their respective films.
While the late Chadwick Boseman is recognised for Ma Rainey's Black Bottom, he is not amongst the supporting nominees for Da 5 Bloods, with his costar Delroy Lindo also absent from the lead category. Gary Oldman (Mank) and Steven Yeun (Minari) are among the other perceived frontrunners to fall.
As previously noted, Supernova was shut out entirely, with lead actors Tucci and Colin Firth failing to find sufficient favour; the same fate befell Eliza Hittman's Never Rarely Sometimes Always. Neither film has yet screened in UK cinemas, although possibly more pertinent has been the availability on Netflix of other nominated titles.
Of the major US titles, Regina King's One Night In Miami… received its sole nomination for supporting actor Leslie Odom Jr, while The United States Vs. Billie Holiday, and Malcolm & Marie were all shut out.
Juries make their voices heard
Zhao for Nomadland was the only one of the five best film nominees to also appear in the best director category. This is the biggest divergence in these categories for at least a decade. Last year, the male filmmakers of the five titles nominated for best film were each nominated for best director, while four out of five titles matched for each of the previous six years, with three out of five as a minimum across the decade.
An unprecedented three directors of foreign-language films have been nominated for best film: Vinterberg for Another Round, Chung for Minari and Žbanić for Quo Vadis, Aida?, with the other slots going to first-time Australian director Shannon Murphy for Babyteeth and Gavron for Rocks. It's hard to imagine such a dynamic line-up before the introduction of a jury into a new second round of voting that also required gender parity on the longlist.
The best film category is the only one in which voters do not have to opt into and for which there is no jury and no intervention of any kind. It is arguably the one to have delivered the most traditional list of nominees, one that could have been, and probably was, predicted by awards watchers months ago.
It could easily be replicated by Oscar voters on April 26 in a way that can't be said of any of the other Bafta categories this year.