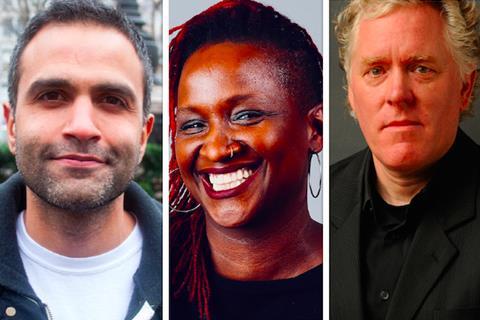 Cinereach, the New York-based producer-financier whose credits include The Florida Project and Last Men In Aleppo, has selected Effie Brown, Scott Macaulay, and Anish Savjani for its annual Producer Award.
The award comes with a $50,000 grant recognising producers who "demonstrate vision and integrity, contribute to the film community as mentors and leaders, and enrich the culture through their films."
"We're proud to be among organizations like Sundance, SFFilm, IFP and Film Independent who are investing in the careers of exceptional working producers," Merrill Sterritt, head of partnerships and creative initiatives at Cinereach, said.
"We know that the benefits of presenting this award to talented and generous people like Effie, Scott, and Anish will be amplified because they are the type of professionals who pay it forward."
"Being an independent producer requires big personal and financial sacrifices," Caroline Kaplan, director of filmmaker support and innovative philanthropy at Cinereach, added. "Rather than taking that sacrifice for granted, our field needs both immediate and longer-term approaches to sustain those who take it on, so they can continue to get behind adventurous films."
Brown's feature projects at Duly Noted Inc. include Stranger Inside, In The Cut, Real Women Have Curves, and Rocket Science. She produced Dear White People in 2014, and served as executive producer on Season 1 of Star in 2016. Brown is an executive producer on Disney Channel's upcoming Zombies, and she is raising a content fund for genre films for and by people of colour, women and LGBTQ individuals.
Macaulay, co-founder of Forensic Films, has produced features such as Casting JonBenet, Raising Victor Vargas, Julien Donkey-Boy, Off The Black, and The Chateau. His roster of new work includes Goodbye, Fat Larry.
At filmscience Savjani has produced films by Kelly Reichardt, Jeremy Saulnier, Joe Swanberg, Steve Collins, Macon Blair, and Brian Savelson, among others. His films have earned six Spirit Awards nominations. Upcoming projects include Hold The Dark and Photograph.
Previous Producer Award recipients include Joslyn Barnes, Karin Chien, Julie Goldman, Heather Rae, and Jay Van Hoy.