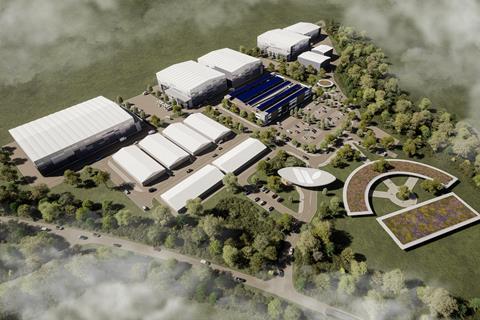 Stage Fifty, a UK-based studio operator and owner, is building its third studio - an eight-stage space in High Wycombe, Buckinghamshire.
Wycombe Film Studios will feature almost 295,000 sq ft of production space including workshops, production offices, rehearsal and support spaces. Green spaces will be also be designed throughout the site.
One stage is already fully built and operational with the rest of the development expected to be completed within the next 18 months.
Stage Fifty estimates the new studios will generate 1,200 jobs and £305m economic output.
The company also Farnborough Film Studios in Hampshire and Winnersh Film Studios in Berkshire, as well as plans to build live broadcast sound stages for unscripted television.