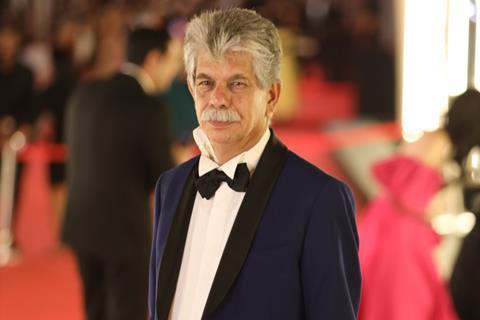 Egypt's El Gouna Film Festival has taken the unusual step of announcing the dates for its next three editions.
It will take place October 13-21, 2022 ; October 12-20, 2023; and October 17-25, 2024.
The festival has also confirmed long-time director Intishal Al Tamimi's tenure in that role for the foreseeable future.
The respected film critic, who previously ran Abu Dhabi's Sanad film fund, helped devise the format for the El Gouna Film Festival and has been its director since 2017.
Rumours have been rife in the Arab film world, however, that Al Tamimi was on the way out.
Some reports suggested this was due to the events of the fifth edition.
It was the buzziest and most successful edition to date but was also marked by a series of mishaps and controversies including a fire in the red-carpet precinct on the eve of the opening, the deportation of a Palestinian guest, a local backlash against Egyptian film Feathers and the sudden resignation of artistic director Amir Ramses.
A separate erroneous story doing the rounds in the Arabic-language media suggested that Al Tamimi had fallen foul of Egyptian star Yousra, who had then mounted a campaign to get him replaced by former Tribeca and Abu Dhabi artistic director Peter Scarlett.
Naguib Sawiris, the billionaire industrialist and founder of the El Gouna Film Festival, has publicly denied these reports in the local press and pledged his support for Al Tamimi.
"What matters to us by the end of each edition is what it will add to future ones, specifically the changes that happen on structural and administrative levels. As we look forward to our 6th edition, we aspire to achieve the best results that are only acquired through our accumulated experiences from previous years," said Al Tamimi in a statement.