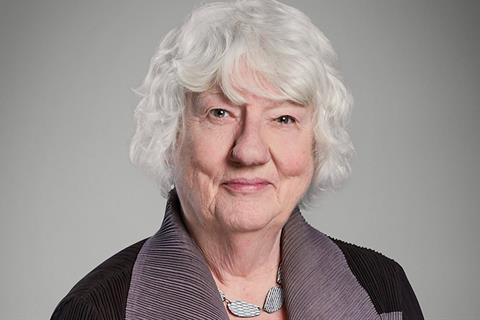 The UK government has appointed Elan Closs Stephens as acting chair of the BBC from 27 June.
Culture Secretary Lucy Frazer made the appointment following a consultation with the BBC board. Elan will remain in post while the government undertakes the process to appoint a permanent chair, which is expected to take several months.
Elan has been a member of the BBC's governing body since 2010 and a non-executive director on the board since July 2017, during which time she has been the chair of the Wales Committee and chair of the commercial holdings board for BBC Studios from 2019-2022. Before that, she was the Trustee for Wales on the BBC Trust for seven years.
The Welsh speaker is also a former chair of the Welsh-language broadcaster S4C, the pro-chancellor and Professor Emerita in communications and creative industries at Aberystwyth University, and the electoral commissioner for Wales.
She called it a "huge honour" and said the board would "champion the licence fee payer across all of the UK, ensure the BBC is a vital partner for the UK creative industries, and maintain trust and drive change to make the BBC fit for a fast-changing media landscape."
The board said: "Elan has been an active and distinguished member of the BBC Board who has brought huge energy and drive to her role as Member for Wales…she is the ideal choice."
Richard Sharp resigned as BBC chair in April after he breached the rules on public appointments by failing to declare his connection to a secret loan made to Boris Johnson.
This story first appeared on Screen's sister site Broadcast