The distributor plans a 2017 theatrical release.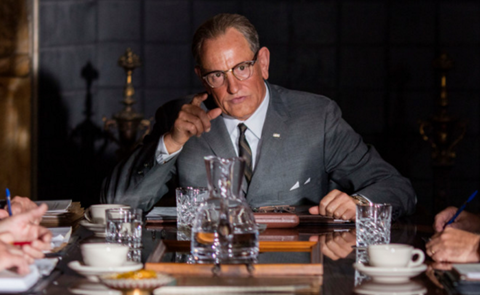 Electric Entertainment has acquired North American rights to LBJ, Rob Reiner's film starring Woody Harrelson as the 36th US president.
The film premiered in Toronto last year and also stars Jennifer Jason Leigh, Richard Jenkins, Bill Pullman, Jeffrey Donovan, and Michael Stahl-David.
LBJ picks up the story as Senate majority Leader Lyndon Johnson loses the 1960 Democratic presidential nomination to Senator John F. Kennedy, played by Donovan.
Johnson agrees to be his young rival's running mate. But once they win the election, despite his extensive legislative experience and shrewd political instincts, Johnson finds himself sidelined in the role of vice-president.
That all changes on November 22, 1963, when Kennedy is assassinated and Johnson, with his devoted wife Lady Bird by his side, is suddenly thrust into the presidency.
As the nation mourns, Johnson must contend with longtime adversary and Attorney-General Bobby Kennedy and one-time mentor Georgia Senator Richard Russell as he seeks to honor JFK's legacy by championing the historic Civil Rights Act of 1964.
The film marks the latest release for Electric Entertainment's newly created distribution division, following the release in January of The Book Of Love starring Jason Sudeikis, Jessica Biel and Maisie Williams.
"This is exactly the kind of film that Electric's domestic division was created for, and we couldn't be more excited to work with Rob Reiner and Woody Harrelson as we bring this engrossing and timely picture to North American audiences," Electric CEO Dean Devlin said.
Producer Matthew George said: "Rob Reiner is one of the great American directors; together with Woody Harrelson's mesmerizing performance, they have created an incredible portrait of the 36th President. We are very excited to be working with Dean Devlin, Zac Reeder and the team at Electric."
Reiner, George, Liz Glotzer, Trevor White and Tim White served as producers. Electric's head of domestic distribution Zac Reeder brokered the deal with CAA on behalf of the filmmakers.