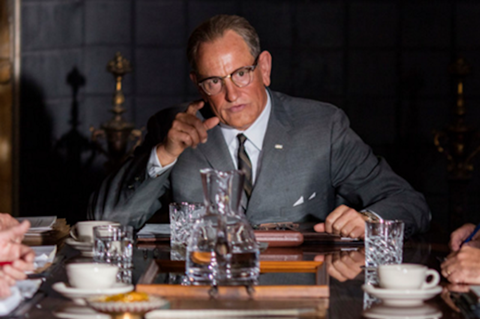 Electric Entertainment has announced more than a dozen international sales at the EFM last month on Rob Reiner's feature LBJ.
Rights have gone to: Latin America (California Filmes), Benelux (Dutch FilmWorks), Japan (Twin Co), China (Hualu), Middle East (Eagle), Australia (Umbrella Entertainment), France (Marco Polo Productions), Germany (Eurovideo), Greece (Tanweer), Italy (Blue Swan), Scandinavia (Sandrew Metronome), Spain (Festival Films), and Thailand (Turner).
Woody Harrelson plays former US president Lyndon B. Johnson and Electric Entertainment distributed in the US following the world premiere in Toronto in 2016.
"We are honoured to have the opportunity to work on a film by the brilliant Rob Reiner and Woody Harrelson and to be able to bring this very timely and artistically captivating picture to audiences around the world," Sonia Mehandjiyska, Electric's head of international distribution, said.
Joey Hartstone, wrote the screenplay that focuses on Johnson who, after losing the 1960 Democratic presidential nomination to John F. Kennedy, became the latter's his running mate.
The film co-stars Michael Stahl-David, Richard Jenkins, and Jennifer Jason Leigh and was produced by Matthew George, Tim White, Trevor White, Rob Reiner and Liz Glotzer.
Elizabeth A. Bell, Chris Conover, Allen Mandelbaum, Julie B. May, Danny Roth, Martin Shafer, Michael Tadross Jr. and Damiano Tucci are executive producers.