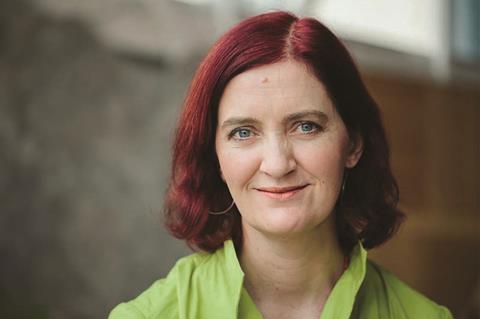 Ireland's Element Pictures is to reunite with author Emma Donoghue on The Wonder following their successful collaboration on the Oscar-winning Room.
Element is working with Tessa Ross and Juliette Howell's UK outfit House Productions to develop Donoghue's 2016 novel set just after the Irish Famine in the late 1840s, about an 11 year-old girl who is rumoured to have survived without food for months. The project has received €50,000 in development funding from Screen Ireland in its latest round of awards.
House is co-financing development of the project through its fund with Len Blavatnik's Access.
Donoghue received one of four Oscar nominations for Room for her adapted screenplay, with the film winning best actress for Brie Larson and also securing best picture and director nominations.
It is one of a number of films from Element in development, including a forthcoming project directed by Phyllida Lloyd. She is set to helm Owned, the story of a working mother who finds herself and her two daughters homeless after leaving her abusive partner. Frustrated with the system, she decides to build her own house, The project, written by Clare Dunne, was in receipt of a provisional offer of commitment from Screen Ireland.
Development awards
Further projects to receive Screen Ireland development funding in this latest round include Marcie Films' Intermission (€40,000) with Grant Gee directing a script from Mark O'Halloran, and The Price (€15,000), written and directed by Siofra Campbell. The latter tells the story of the mother of a kidnapped boy offered her young son back in return for a little girl of the same age.
New projects John Butler's 3 Feet of Snow, Rebecca Daly's A High Place, and Lorcan Finnegan's Nocebo also received development funding. Additionally, Famine, written and directed by Kelly Campbell and Michael McDonough for Blinder Films, was awarded €12,500. It is an adaptation of the Liam O'Flaherty novel of the same name, set among three generations of the same family during the Irish Famine.
Co-production funding
The biggest awards in Screen Ireland's latest round were for co-production funding. Metropolitan Films' The Homeless World Cup, a drama set around the competitive football event which brings empowerment and a sense of team spirit to participants who are homeless, received €250,000. It is writtten by Frank Cottrell Boyce and directed by Hannes Holm. Subotica's The Other Lamb, a psychological thriller written by Catherine McMullen from her own novel and to be directed by Malgorzata Szumowska, also received €250,000.
Documentary funding
In documentary production funding, Gambit Pictures received €100,000 for Gary Lennon and Ollie Aslin's Castro's Spies. The spy thriller documents the story of five Cuban spies, working for Fidel Castro, who were captured in Miami in the late 1990s. Bandit Films' also received €100,000 for Johnny Gogan's Prisoners of the Moon, while Underground Films was awarded €100,000 for Kim Bartley's Pure Grit, and an additional €25,000 for its female director.