Sci-fi adventure web series among eight projects presented at the Pixel Market Finance Forum.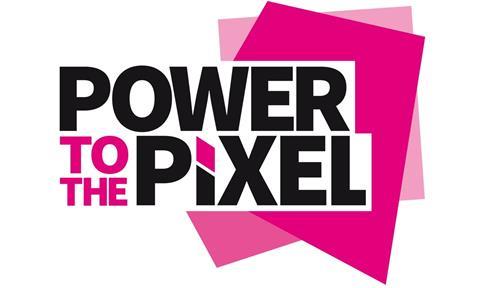 Emily Paige's animated web series Elemented – a futuristic sci-fi adventure set on an imaginary planet - has won the $4,560 (€4,000) Arte International Prize for the Pixel Market.
It was among eight projects pitched to a 440-strong audience and panel of leading international financiers and distributors at the Pixel Market Finance Forum on Wednesday (Oct 14).
Set on a distant planet in the future, Elemented revolves around 15-year-old Wren, her best friend Ash, and her secret accomplice Memoir as they investigate the mysterious big and small happenings around them and learn about the periodic table of elements along the way.
The Pixel Market Finance Forum is one element of a three-day Power to the Pixel: The Cross-Media Forum.
"Power to the Pixel: The Cross-Media Forum continues to break new ground by bringing the latest and most exciting cross-media projects before potential partners and investors," said Liz Rosenthal, CEO of Power to the Pixel.
Nearly 160 producer-led international teams applied to participate in The Pixel Market this year. 34 of them were selected to take part in the event running 13 to 15 October. While only eight projects were chosen to compete in the final stage for the ARTE International Prize for The Pixel Market, four more teams enjoyed success, winning three sponsored prizes and our Pixel Lab Prize.
The POV Pixel Market Prize for the best interactive non-fiction project was awarded to producer Rosie Garthwaite (Mediadante) and director May Abdalla (Anagram) for their project The Plunder. The project, composed of a film and a tourable audio installation at national museums, is an interactive investigative documentary tracing the journey of six smuggled objects from Syria.
The new IFP Pixel Market Prize was awarded to CodeGirl, an interactive graphic novel, by writer and producer John Benton, Love8 Media. Designed for 14-24 year olds, CodeGirl explores principals of coding through location-based storytelling.
The Cinekid Pixel Prize for Best Children's Project was won by Jaime Romandía, Miguel Angel Uriegas and Mariano Vives of Fotosíntesis Media in Mexico for The Angel in the Clock, a story of a girl who has leukaemia and wants to stop time. The animated film is designed to raise awareness about the childhood cancer.