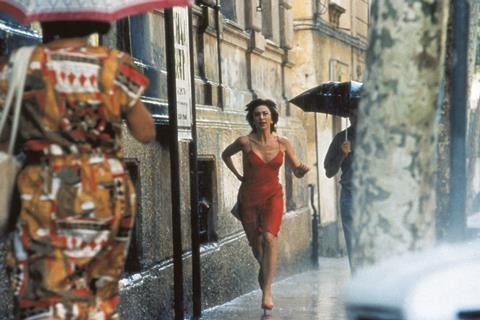 Film Movement Classics has acquired all rights in multiple territories to adaptations of Italian publishing phenomenon Elena Ferrante's first two novels as HBO prepares to launch its mini-series My Brilliant Friend.
The New York-based distributor has picked up North America, the UK, Australia and New Zealand on Troubling Love (L'amore Molesto) from True Colors, and The Days Of Abandonment (I Giorni Dell'Abbandono) from Medusa Films.
Both films will receive limited theatrical releases later this year and will launch across digital and platforms including iTunes, Amazon, Google Play and Vudu.
Fans will also be able to sample the two-disc package Elena Ferrante On Film that Film Movement will release in September, containing exclusive extras such as interviews with casts, featurettes, and a 32-page collector's booklet containing Ferrante's letters and script notes.
Troubling Love directed by Mario Martone screened in Cannes in 1995 and focuses on Delia (Anna Bonaiuto), who embarks on a voyage of discovery through the streets of Naples following her mother's untimely and mysterious death.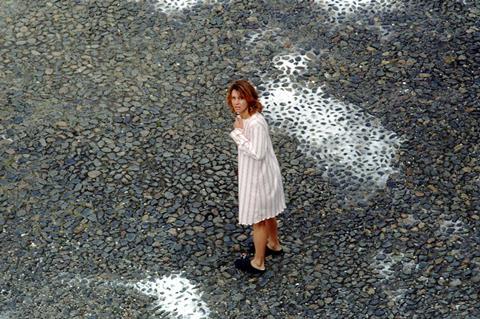 A series of mysterious telephone calls leads Delia to disturbing revelations about her mother's final days, and forces her to confront childhood memories that shaped the family history. The film won David di Donatello awards for best director, best actress for Bonaiuto and best supporting actress for Angela Luce, and two Italian Golden Globes.
Venice 2005 selection The Days Of Abandonment from director Roberto Faenza tells of Olga's (Margerhita Buy) descent into what she calls an "absence of sense" after her husband leaves her.
When Olga finds herself trapped inside her apartment in the middle of a summer heat wave, the fortysomething mother of two is finally forced to confront her ghosts, the potential loss of her own identity, and the possibility that life may never return to normal again. The Days Of Abandonment earned three Italian Golden Globes.
Ferrante, who writes under a pseudonym and whose identity has never been publicly revealed, exploded in popularity some years ago, as millions of copies of her books have been published around the world. Her novels include the Neapolitan Quartet (My Brilliant Friend, The Story Of A New Name, Those Who Leave And Those Who Stay, and The Story Of The Lost Child), and The Lost Daughter.
So-called 'Ferrante Fever' is expected to intensify when HBO launches the My Brilliant Friend mini-series later this year, while Ferrante Fever, a documentary currently playing the festival circuit, will open theatrically. The Match Factory handles international sales on the latter.
"2018 is poised to be the year of Elena Ferrante, and we're thrilled that we'll be playing a part by bringing these wonderful adaptations of her timeless novels to English-speaking audiences," said Film Movement president Michael Rosenberg.
"While millions are familiar with Ferrante's books, both Troubling Love and The Days Of Abandonment bring the author's words to rich, cinematic life in unforgettable ways."
Film Movement Classics brokered the Troubling Love deal with sales manager Guilia Casavecchia True Colours in Italy, and acquired The Days Of Abandonment from Roberta Randi of Medusa Films.