EXCLUSIVE: Emerging Canadian distributor boards Sundance premiere.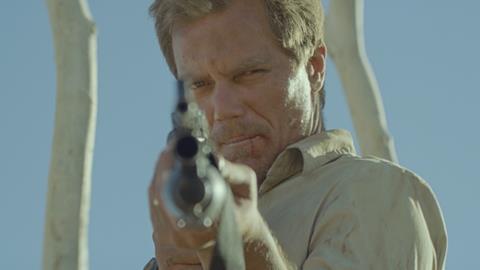 Emerging Canadian distributor Elevation has acquired rights from 6 Sales and The Exchange to Jake Paltrow's Young Ones.
In other deals on the Sundance premiere, Potemkine Films has taken rights for France and Signature will distribute in the UK. Screen Media previously acquired US rights.
Michael Shannon, Nicholas Hoult, Elle Fanning and Kodi Smit-McPhee star in the dystopian-future epic about a youngster struggling to protect his family in a future ravaged by water scarcity.
"We are excited to be involved with this film, with this great director, stellar cast and engaging storyline," said Elevation co-presidents Laurie May and Noah Segal.
Tristan Orpen Lynch and Michael Auret produced the film and the executive producers are Daniel Wagner, Robert Ogden Barnum, Marina Fuentes Arredonda, James Atherton, Peter Garde, Nathan Johnson, Tara Moross, Brian O'Shea and Jan Pace.
Subotica, Spier Films and Saint Shadow financed Young Ones in association with BiFrost Pictures, Quickfire Films, 6 Sales and The Exchange.