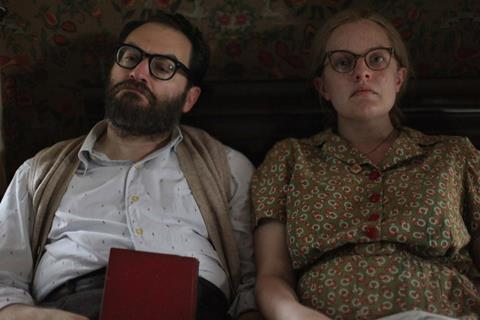 Neon has picked up North American rights to Josephine Decker's Sundance premiere Shirley starring Elisabeth Moss and Michael Stuhlbarg.
The distributor, riding high on Parasite's historic Oscar win on Sunday night, negotiated the deal with Paradigm and UTA Independent Film Group.
Sarah Gubbins wrote the screenplay about a celebrated horror writer and her husband who take a young couple into their home where a battle of wits ensues. Odessa Young and Logan Lerman round out the key cast.
Shirley marks Decker's follow-up to her acclaimed Sundance 2018 selection Madeline's Madeline.
Christine Vachon, Moss, David Hinojosa, Sue Naegle, Gubbins, and Jeffrey Soros and Simon Horsman of Los Angeles Media Fund produced, and Los Angeles Media Fund financed the project.
Executive producers are Martin Scorsese, Allison Rose Carter, Alisa Tager, and Cher Hawrysh. Shirley premiered in U.S. Dramatic Competition on January 25.