Producer Shlomi Elkabetz is onboard for director Maysaloun Hamoud's debut feature.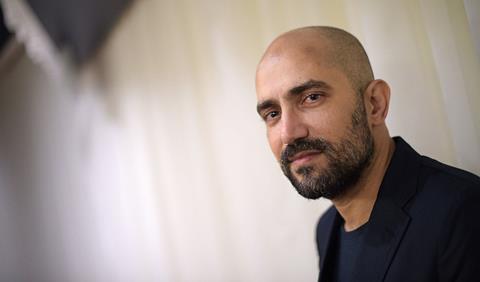 Israeli film-maker and producer Shlomi Elkabetz is set to produce Maysaloun Hamoud's feature In Between, an unprecedented portrait of young Palestinian women living life to the full in Tel Aviv.
The film will revolve around two party animal Palestinian girls hailing from villages in Northern Israel – Leila and Salma — whose liberal lifestyles in Tel Aviv are disrupted by the arrival of Noor, a devout religious Muslim girl from the of Umm al-Fahm, an Arab town situated within Israeli borders.
In the backdrop, the film will explore the reality of being a Palestinian with Israeli citizenship.
"The way Leila and Salma are living is breaking all the taboos of traditional conservative Arab society," explained Hamoud at a presentation of the project at the Pitch Point event at the Jerusalem Film Festival on Monday.
"They choose to leave traditional village life because they want to be free and move to the big city but they will never be fully part of it because they're Palestinians living within a Jewish majority," she continued.
"The story of my characters is actually the story of my life and many others who live in the backyard of Palestinian-Israeli society," added the film-maker, who was born in the Arab village of Deir Hanna in the Galilee.
Elkabetz, who produces under the Tel Aviv-based Deux Beaux Garcons Films, met Hamoud when she was one of his students at the Minshar School of Art in Tel Aviv.
"I'm very excited about this film. I see in Maysaloun's work a direct extension of the work I was fighting for the last ten years as a director and a screenwriter," he said. "I don't think this story has been told like this before.
Hamoud showed footage from a test shoot capturing the conservative Noor's arrival as well as an awkward moment in front of a Tel Aviv night club when another male Palestinian friend, who has hidden his homosexuality from his family, realises he knows Noor from back home.
The fast-paced, irreverent dialogue and young contemporary setting was reminiscent of Israeli film-maker Talya Lavie's box office hit Zero Motivation, about bored Israeli army recruits.
"It could be a sort of Zero Motivation for young Palestinian women even though the story and agenda are completely different," commented Elkabetz.
The Israel Film Fund has backed the project, budgeted at $1.1m, to the tune of $500,000. Elkabetz said the film would shoot at the end of 2015.
It is Elkabetz's first project to get the green light since the award-winning Gett: The Trial of Viviane Amsalem, which he co-directed with sister Ronit Elkabetz.
The film, won a slew of awards in Israel including best film in the Jerusalem Film Festival last year, and also played in Cannes Directors' Fortnight before going on to be nominated for a Golden Globe in the Foreign Language Category.