Actress to play aspiring pop star in Mister Smith Entertainment project.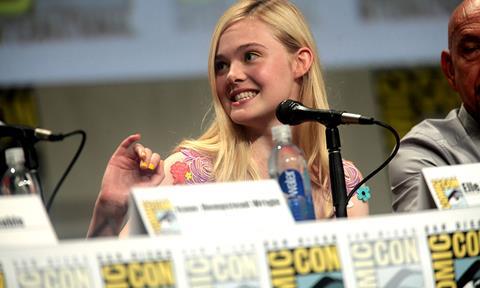 Elle Fanning has landed the lead role in Teen Spirit, the directorial debut of Max Minghella (The Social Network).
Mister Smith Entertainment is presenting the film to buyers this week at the EFM in Berlin.
Fanning will play Violet, a shy teenager from a small European town who dreams of becoming a pop star. With the help of an unlikely mentor she enters a singing competition to chase her dream.
Minghella, who also wrote the script, said: "It's an absolute thrill to be collaborating with Elle on this project. Along with an extraordinary singing voice, she brings an emotional complexity to this character which is invaluable."
Fred Berger (La La Land) will produce alongside Brian Kavanaugh-Jones (Midnight Special) under their Automatik banner. Jamie Bell (Billy Elliot), who developed the screenplay with Minghella, serves as executive producer.
CAA has North American distribution rights.
Fanning is currently starring in 20th Century Women and Live By Night, and recently wrapped production on Sofia Coppola's new film The Beguiled.
Cinematographer Autumn Durald (Palo Alto) will shoot the film.