Emily Mortimer (The Party, Shutter Island) and Grace Van Patten (The Meyerowitz Stories) have finished shooting Good Posture, the directorial debut of UK filmmaker and actress Dolly Wells.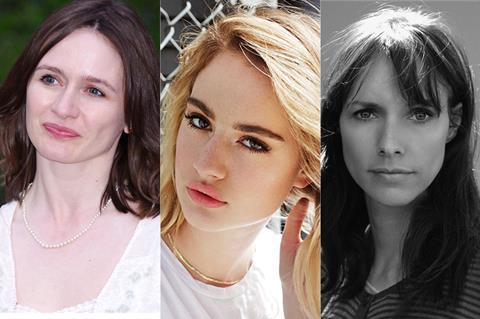 Wells, who also wrote the screenplay, is known for her roles in Pride And Prejudice And Zombies, Bridget Jones' Diary and Black Mountain Poets.
London-based AMP International is handling sales on her debut feature as a director. Producers are Maggie Monteith for Dignity Film Finance and Talland Films with Jamie Adams (Black Mountain Poets) for Twenty Dollar Pictures. Chris Reed of Freebie Films acts as executive producer.
Monteith, Adams and Reed also recently wrapped Tom Cullen's directorial debut Pink Wall, which AMP is selling as well.
Principal Photography wrapped in Brooklyn, New York. Also starring are Timm Sharp (Enlightened), Ebon Moss-Bachrach (Girls), John Early (Search Party) and Nat Wolff (Paper Towns). The film also features cameos from authors Zadie Smith, Martin Amis and Jonathan Ames.
Good Posture follows a young girl (Van Patten) who is placed into the care of family friends after her widower father moves to Paris with his young, new girlfriend. Under the roof of a famed author (Mortimer), the girl struggles for motivation until one day she decides to make a documentary about her new host.
Dolly Wells commented: "I am wildly grateful to Jamie for encouraging me to write and direct something. It has been a whirlwind of an adventure making a feature in 10 days and I feel enormously lucky to have had the trust of my incredibly talented cast and crew."
Producer Jamie Adams added: "Dolly Wells is an incredible story teller, she has created a brilliant ensemble of original characters for Good Posture that are being brought to life by such inspirational collaboration with her genius cast and crew, this is a movie we're all very excited for audiences to see next year!"