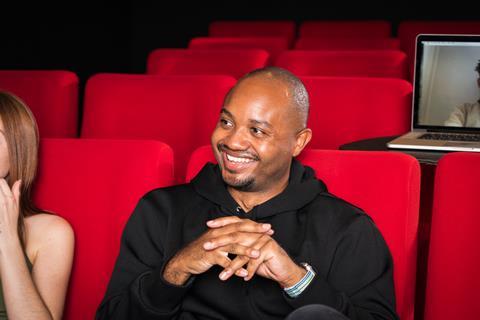 UK film and TV producer Dominic Buchanan, the co-creator of The End Of The F***ing World, has slammed Bafta for its "devastating" refusal to send him a TV Award after working on the show for almost 10 years.
Buchanan published an open letter today (10 August) decrying Bafta's "fateful" decision not to allow him to purchase an award after the show won best drama series.
Bafta sent 'Bafta masks' to exec producer Clerkenwell Films' Ed Macdonald, as well as its writer, director, and producer following its double-win last month.
Alongside director Jonathan Entwistle, Buchanan came up with the original idea to create a project from The End Of The Fucking World graphic novels, later teaming up with Clerkenwell before securing a green light from E4 and Netflix.
But a decision was made by the production team not to list Buchanan as an official nominee due to a belief that only one exec-producer could be listed, with the assumption he would be able to request an award if the show won.
However, upon emailing Bafta after the event to ask for a copy of the mask, he was told that he would neither be sent one nor would he be allowed to buy one.
"I couldn't believe my eyes," wrote Buchanan.
"This prestigious Bafta prize that I had apparently won. Maybe I really didn't? But I could purchase a winners certificate if I wanted that instead?!"
A Bafta spokeswoman said that whilst the number of named representatives is capped at four, Bafta does not stipulate how many of the named representatives should be producers. She said a representative will be speaking with Buchanan later today.
Buchanan's letter criticised Bafta for the impact of its policy.
"How does a smaller outfit, with no TV track record, get people to believe in them (especially when they are black)? With all this in mind, how does the endpoint of the industry, the awards organisations, not realise the shift, and take it into account?"
'Devastation'
Buchanan ended his letter by speaking of his "devastation" and "furthered trauma" at the rejection, having been the only black person working on the show for eight years.
"How can I now, with everything that has happened to me, turn to people coming up behind me, specifically those of colour, champion Bafta and the awards system?," he queried.
"What type of example does this set?"
Buchanan gained Bafta membership in 2015 after being vouched for by Noel Clarke, but he said Clarke had told him other members "did not think I should be admitted".
He has since worked on Bafta's Elevate campaign and this year was part of the Film Awards review, where he was also asked to "give insight in how to make Bafta more inclusive and not too exclusive, especially with regards to race".
Early last year, Buchanan tied with Sex Education producer Eleven to develop projects from diverse talent.
The Bafta spokeswoman added: "We would like to thank Dominic for raising his concerns as part of our ongoing review of the awards, which scrutinises our processes, and for his ongoing contribution as a Bafta member, which is hugely valued.
"We continue to review our rules and eligibility criteria each year, and as part of our ongoing review the number of candidates for nomination is one of the elements under consideration."
This story first appeared on Screen's sister site Broadcast.