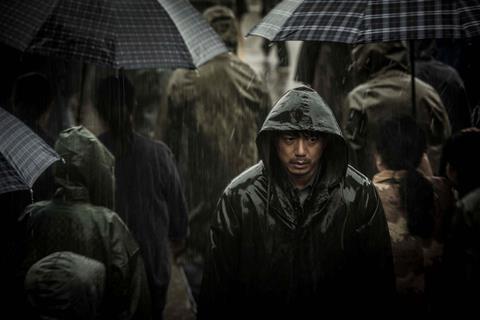 Beijing-based Enjoy Pictures has picked up international rights to Dong Yue's debut feature The Looming Storm, which will receive its world premiere in competition at the Tokyo International Film Festival.
Produced by Xiao Qiancao, the film stars Duan Yihong, a rising actor in China who is known for his roles in films such as White Deer Plain and The Dead End. He plays a security guard who becomes obsessed with a series of brutal killings of young women and decides to take matters into his own hands.
The cast also includes Chinese actress Jiang Yiyan, whose credits include The Bullet Vanishes and City Of Life And Death. Dong has previously worked as a director in China's TV industry.
"Due to the cast and story, and the fact that the producer was involved in award-winning films like Black Coal, Thin Ice, we believe this film combines elements of Chinese arthouse and mainstream cinema," said Enjoy Pictures sales manager Sherry Ma.
Enjoy Pictures is the parent company of Chinese distributor Lemon Tree Media, which stepped into international sales at the American Film Market (AFM) last year. Lemon Tree will still be used as a brand to acquire films for the China market, while Enjoy Pictures will be used for sales.