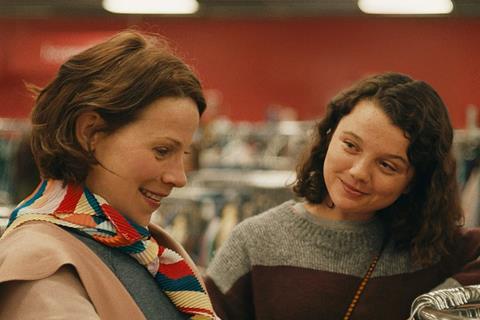 Entertainment Squad has acquired North American rights at EFM to the coming-of-age comedic drama Paper Spiders starring Lili Taylor, and Stefania LaVie Owen.
Cercamon is selling international rights at the virtual market to the story about a high school student who comes of age as her mother's paranoid delusions spiral out of control. Ian Nelson and Peyton List round out the key cast.
Inon Shampanier directed from a screenplay he co-wrote with Natalie Shampanier. Idiot Savant Pictures' Anne Clements and the late Ash Christian of Cranium Entertainment served as producers.
Paper Spiders is scheduled to open in select cinemas on May 7 to coincide with Mother's Day weekend in the US on May 9, and will be available to buy and rent on digital platforms starting in May 7.
Entertainment Squad negotiated the deal with the producers.