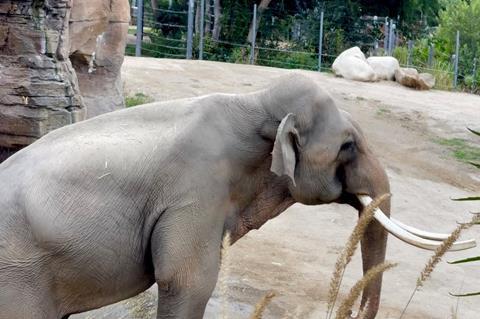 Ecoflix, a not-for-profit global streaming platform with a focus on wildlife conservation and environmental issus, launches today (November 9) with Marshall Corwin's elephant documentary Free Billy.
With offices in the US and the UK, Ecoflix is available as a subscription-based service around the world in all territories with Vimeo access – China, North Korea and Indonesia are understood to be without access – or as a downloadable app. Subscriptions are priced as $6.99 per month or $47.99 per year, with all profits going to fund the platform or towards environmental campaigns that Ecoflix supports.
The platform is the brainchild of CEO David Casselman, a former US trial lawyer with over 40 years of experience with animal and conservation-related work, who is self-financing the platform. He also features in Free Billy. Corwin, whose credits include the BBC's Panorama, is Ecoflix's creative director.
Free Billy is the platform's first original feature documentary. It chronicles the decades-long campaign to free an Asian Bull elephant who has lived in the Los Angeles Zoo since he was four years old. It is narrated by UK actress Virginia McKenna.
At launch, the platform has almost 800 hours of eco-focused content available to stream. Further Ecoflix originals in production include documentary The Last Stand, about the global crises created by chopping down rainforest in British Columbia, the Amazon and southeast Asia.