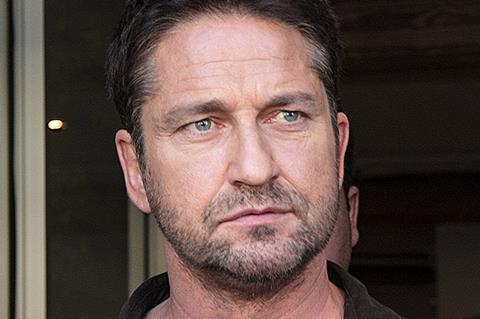 Gerard Butler is returning to action in Den Of Thieves 2: Pantera, which eOne and Tucker Tooley Entertainment will finance and Sierra/Affinity represents for international sales.
Christian Gudegast will direct the heist thriller from his screenplay and the cast includes O'Shea Jackson Jr.
The original film's producers, which include Tooley, Mark Canton, Alan Siegel and Butler, will produce the sequel, and Meadow Williams will serve as executive producer. Curtis "50 Cent" Jackson is expected to join in a producing capacity.
Principal photography is scheduled to commence later this year, in which Big Nick (Butler) tries to crack a diamond heist by the Pantera mafia. Williams will reprise her role as Holly.
"We are incredibly excited to join such a thrilling franchise that has clearly captured audiences all around the world," Sierra/Affinity president of sales and distribution Jonathan Kier said. "We look forward to partnering with this very talented team of actors, producers and filmmakers."
"We are thrilled to be partnering with the talented team at eOne and their sales team at Sierra/Affinity to make Den Of Thieves 2: Pantera," said Tooley. "Christian Gudegast and our incredibly talented cast will surely take filmgoers on another fun and absolutely authentic ride into one of the biggest international diamond heists of all time."
The original Den Of Thieves was released early last year and went on to gross more than $80m worldwide.